Stay in pursuit of the white diamond at Défiplanet'
Investigations & riddles, Ideas for a stay
Paying activities
Expériences Famille
Summer
Spring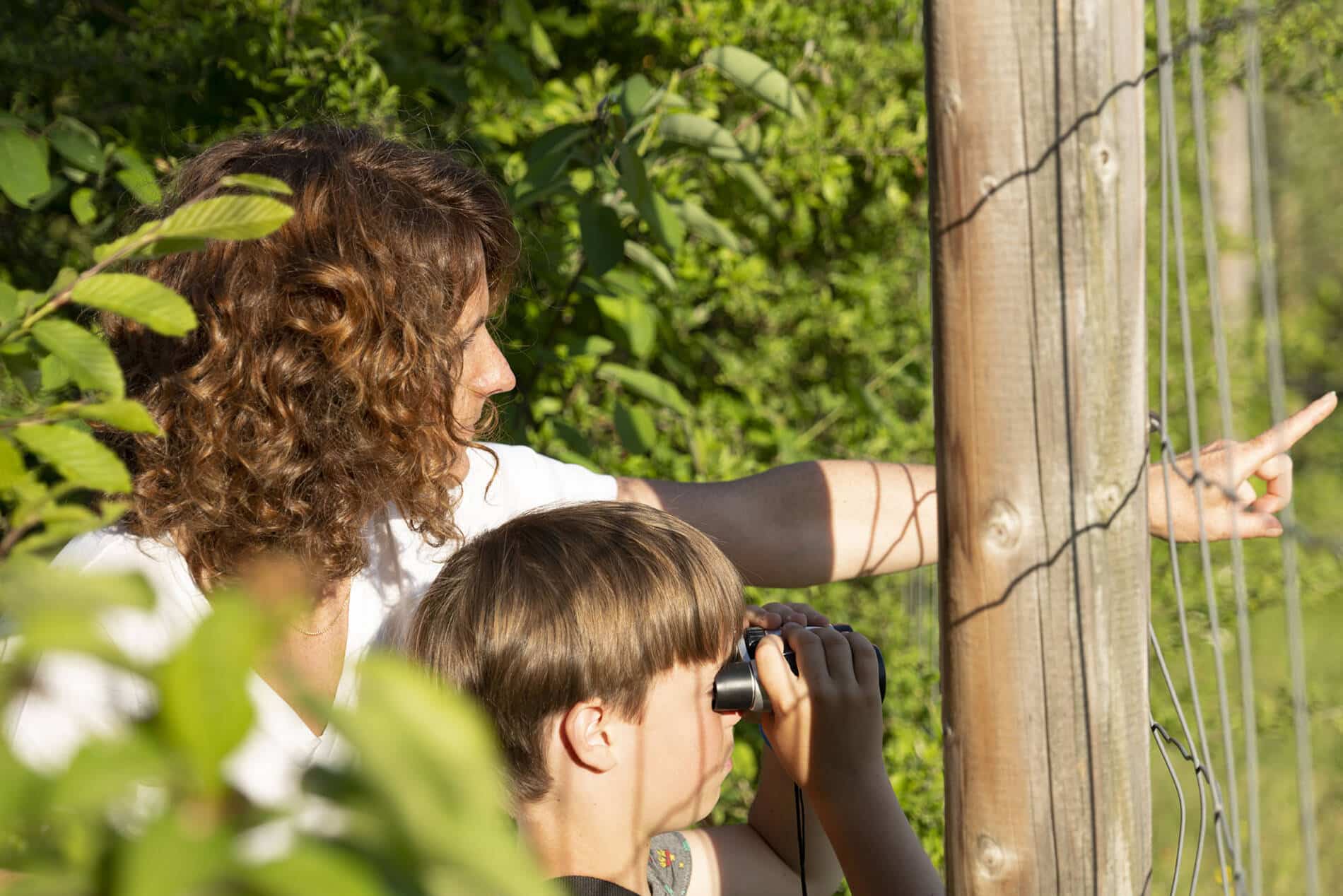 ©
Thomas Jelinek - Agence-Zebrelle
An activity "Expériences Famille" is available here
The Park Defiplanet' in Dienné invites you to one or more days of total disconnection in a natural setting, south of Poitiers. Hen or rabbit house, family castle in the trees, house of leprechauns… so many original and unusual accommodations that will delight children. Once you've packed your bags, the huge theme park will be your playground. To live the experience to the fullest, choose the stay « chasing the white diamond ", class " Expériences famille ».
Two days in pursuit of the White Diamond
Becoming an adventurer for several days is possible! Here is the testimony of a very brave little girl:
I always wanted to be an adventurer! Go in search of treasure, avoid traps, climb up trees or walk on suspension bridges, I want to do it for real.
Just last week, mom and dad told me about a riddle to solve at the park of Defiplanet'. They accepted that we spend the day there, I was too impatient!
This morning when we arrived, I couldn't believe my eyes. It's super big, there's a huge forest, horses, a swimming pool, large snail- and bunny-shaped houses, and treehouses ! Wow, it's the first time I've seen one in real life, all in wood, there's even a suspension bridge to access it. Tonight we're going to sleep in it, I can't wait, with my own little bed.
After packing our bags, I'm ready for the treasure hunt ! The Leprechaun clan was attacked by evil Trolls, and a white diamond went missing. We have to find him because the planet is in danger! Neither one nor two, armed with our map, we set out to find him, with the help of Guntar and the sprites of the forest. After several physical and thinking tests, we succeeded and saved the Earth!
This day has been busy, we end the evening in our cabane, where I could watch from above that the trolls do not vienneDon't bother us again! It was very funny to sleep in a tree.
I'm so happy with my stay, I had so much fun! I did everything like a real adventurer. And what's more, I learned lots of things about nature that I could tell Baptiste, my lover at school, he's going to be too jealous!
I asked mum and dad if we could come back, because there are plenty of other activities to do and we didn't have time to see everything!
Defiplanet'
A fun and family discovery! All involved in your visit, enter the world of leprechauns and correctly answer the riddles to hope to save the Planet from Grave Danger! Throughout the…
I discover the park
©
Défiplanet' & Sébastien LAVAL
Expériences Famille – Disconnection stay at the treetops – Parc de la Belle
Disconnect from networks to reconnect with family? This is the promise made by the Parc de la Belle with the DDBOX challenge! What is this ? A new experience, in a green setting…
I climb !
©
Dé