Visit Poitiers in 1, 2 or 3 days
In the spotlight, Ideas for a stay, The unmissable ones, Living history
Free activities
Paying activities
All year round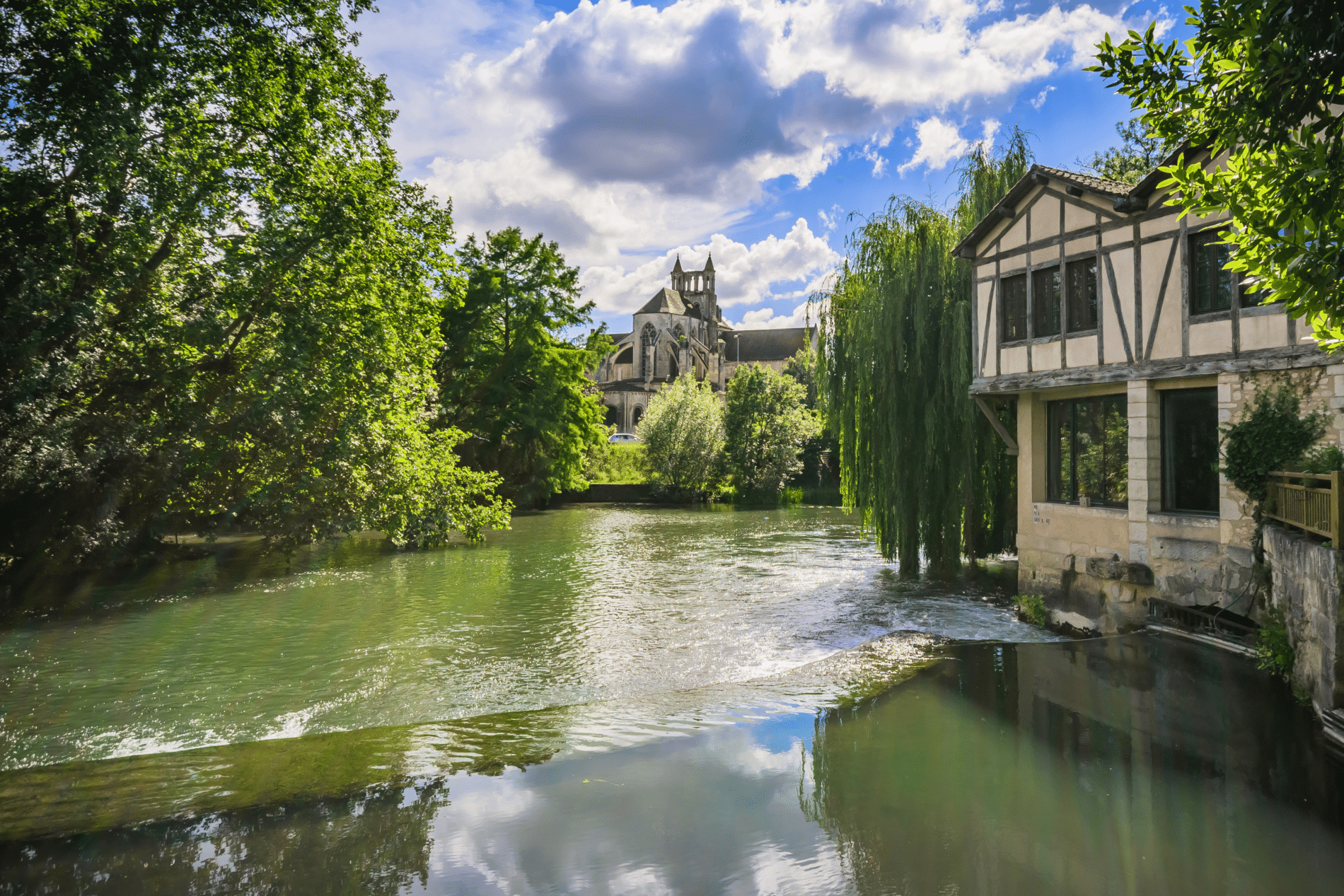 ©
ACAP
Between Paris and Bordeaux, located in the department of Vienne, Poitiers full of historical treasures, architectural, cultural et natural to make you discover. Whether you have one day, two days or even three days to explore this charming city, we reveal an itinerary for you to admire its most emblematic sites.
JOUR 1 : Step back in time and feel the medieval atmosphere of Poitiers
Start your visit by strolling through the cobbled streets from the historic center of Poitiers. For this first day, take the time to admire the many buildings in the city. Open your eyes wide to the St. Peter's Cathedral , a sumptuous Roman Catholic cathedral in theimpressive architecture of Angevin Gothic style, explore the interior and admire its colorful stained glass windows.
Continue your way towards the market square and you will come face to face with the majestic Notre-Dame-la-Grande church, famous for its beautiful façade then take a walk around market of Notre-Dame to taste our delicious dishes. Continue your visit by strolling through the picturesque streets of Poitiers, discover its half-timbered houses, its shops… Do not miss a visit to theSainte-Radegonde church, former Romanesque abbey church.
Stay idea
Visit Poitiers in 10 steps
The day has just dawned on Poitiers and you can already feel the dynamism that emanates from the medieval streets. The café terraces are gradually filling up, punctuated by the comings and goings of passers-by….
READ MORE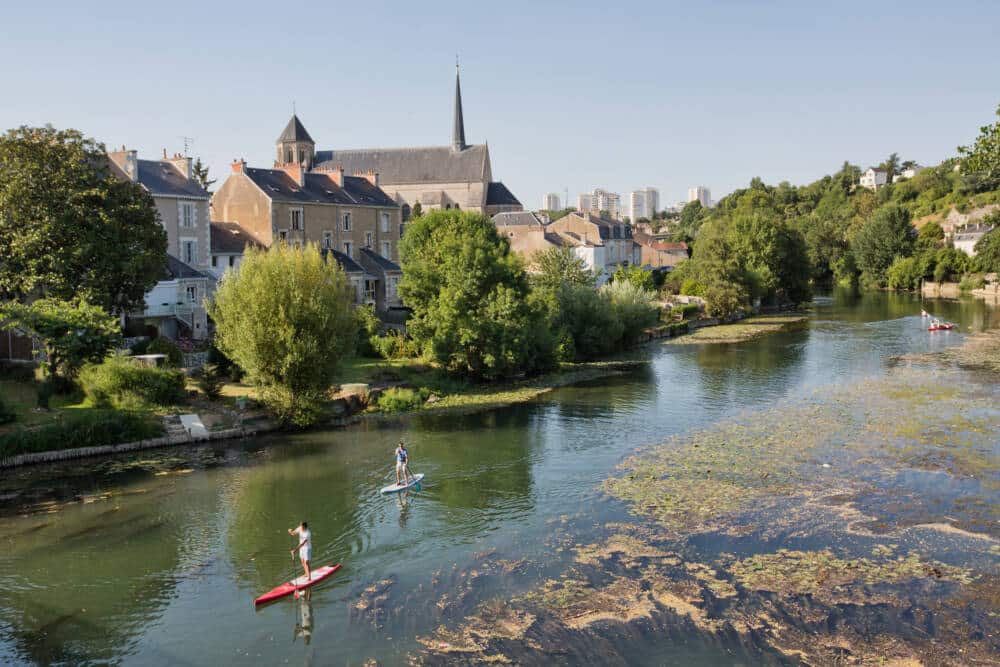 ©
Sébastien LAVAL
Must-haves
4 secrets about the Notre-Dame-la-Grande church in Poitiers
Nicknamed "the city of a hundred steeples", Poitiers is one of the French cities with an ancient and rich heritage. While strolling in the city center of Poitiers, you will not be able to miss…
READ MORE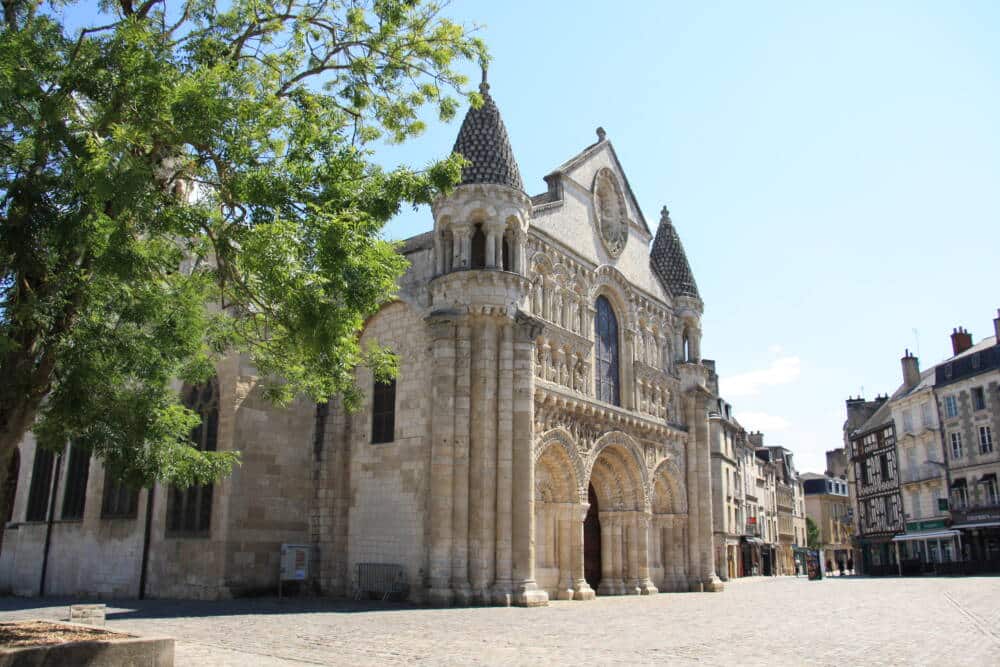 ©
ACAP – Claire COULARDEAU
JOUR 2 : Relive history through the city and its museums
For this second day in Poitiers, you still have lots of things to discover! Start this beautiful day by exploring Le Palais, One of the most remarkable architectural ensembles from the Middle Ages. Do not miss to visit la Hall of Lost causes inside, a real architectural gem. It is also an opportunity to stroll through the streets and admire the few mansions of Poitiers.
Then go to Sainte-Croix Museum, an essential place for all art and archeology lovers. With friends, family or alone, visit this museum which houses a vast collection of works ranging fromGallo-Roman art to contemporary art. A good way to learn more about the history of Poitiers and the Vienne.
Stay idea
City Guide: Visit Poitiers in 48 hours!
The Fontaine family, who lives in Paris, has decided to take a break from tourism in Poitiers for the weekend! Poitiers will offer them an astonishing land of discoveries and surprises. For two days he...
READ MORE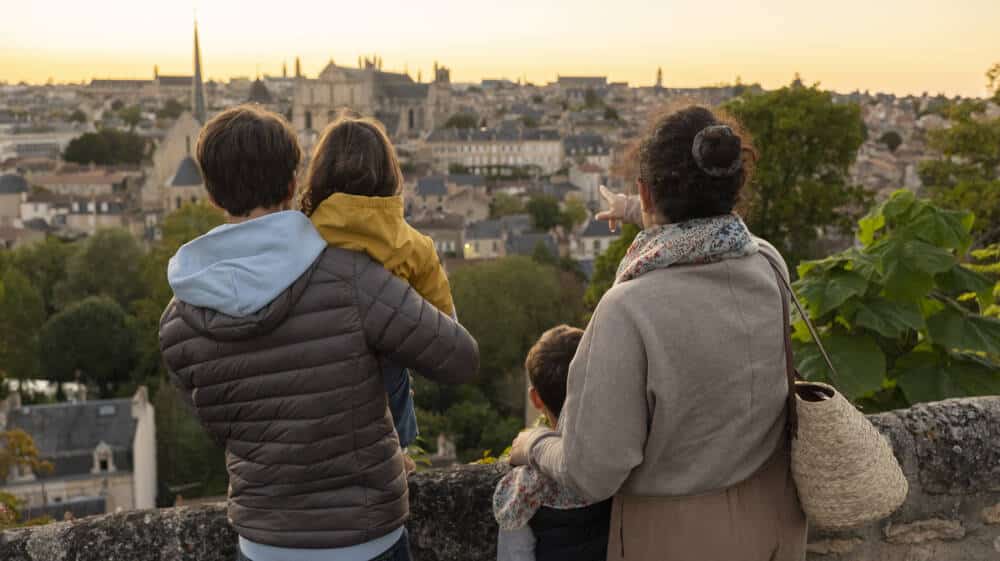 ©
Bastien SAUVE – Agence Zebrelle
Escape games
Escape games & puzzle games in Poitiers: lead the investigation!
Are you looking for an original activity to do with friends or family during your stay in Poitiers? To experience a fun group adventure and fire up your neurons, turn to escape rooms…
READ MORE
©
Filmsetimages.fr
JOUR 3 : Stroll through the streets of the city
After exploring the city's architectural treasures, take the time to relax in the parks and gardens from the city. At Blossac Park, a haven of peace in the heart of Poitiers, stroll through its shady alleys and enjoy the tranquility of the place.
Leaving the Parc de Blossac, go down to the banks of the Clain for a leisurely stroll along the water. Stop at theTison islet and Guinguette Pictave to sip a cold drink.
At sunset, set up on the site of the panorama of the dunes to enjoy the view over the rooftops of the city. At first glance you will understand where the name Poitiers comes from. the City of 100 Bell Towers ».
Outing idea
Going out in Poitiers: there is something for everyone!
Want to go out in Poitiers? Good news, impossible to get bored! The capital of the former Poitou-Charentes region is full of nice places to discover. So, advice to epicureans, we share with you our…
READ MORE
©
Sébastien LAVAL
Candy of
Where to walk in Poitiers?
Located in the department of Vienne, Poitiers is full of history and charm. With its cobbled streets, medieval monuments and verdant gardens, Poitiers offers you an ideal setting for walks…
READ MORE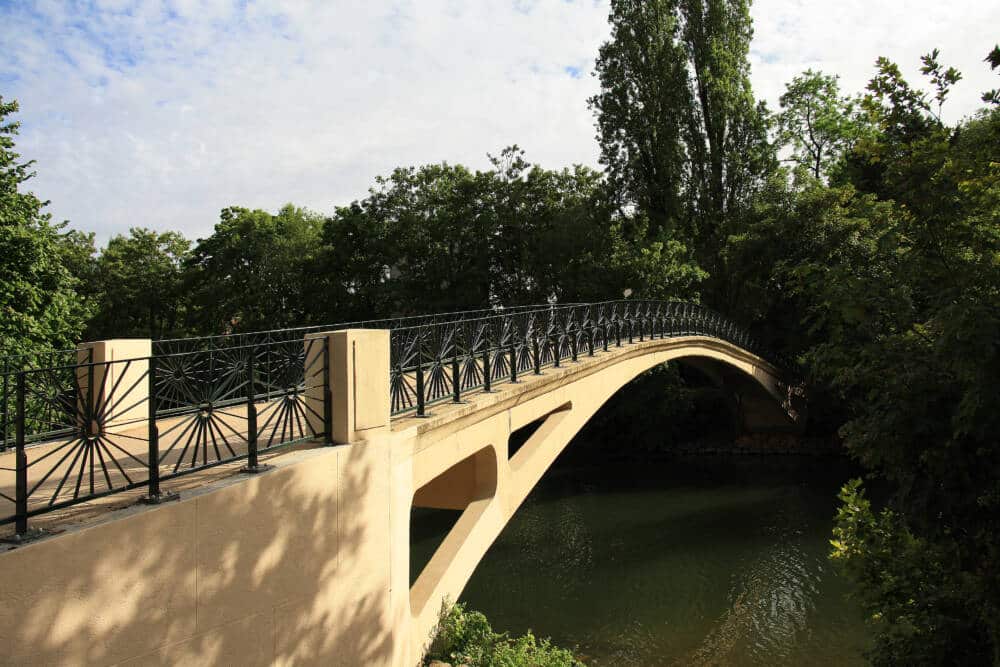 ©
ACAP – Claire COULARDEAU
Enjoy Poitiers with restaurants, accommodation and outings
Our good addresses in Poitiers…
And if you stay more than 3 days in the Vienne, do not miss to discover the top 15 must-haves Vienne for a memorable stay.