In search of Leonardo's treasure at the Château de Monthoiron
Investigations & puzzles
Paying activities
Expériences Famille
Autumn
Summer
Spring
©
Pomme Verte - LibelLab
An activity "Expériences Famille" is available here
Looking for a fun activity to occupy your children during the holidays? The Château de Monthoiron takes you in the footsteps of Leonardo da Vinci with its puzzle game "Le Trésor de Léonard". The activity, referenced among the "Expériences Famille" of the Vienne, embarks the whole family on a crazy adventure, in the company of the comic book character Léonard Génie.
Leonardo's Treasure: puzzle game at the Château de Monthoiron
What a joy to see my little Olivia smile! I have reserved a surprise for her that she will remember for a long time: solving the puzzles of the game "Leonardo's Treasure".
It was under a bright sun that we arrived in this huge green park in Monthoiron. We see a cute little castle, and an imposing tower. I also see installations where other families laugh together. It's ours soon!
Quickly, Olivia sees a costume "like in the Middle Ages". I help her put it on: how beautiful she is! We then receive explanations about the game. Several objects will help us solve the puzzles in the park. I can already see Olivia running towards the first panel. We succeed together and move on.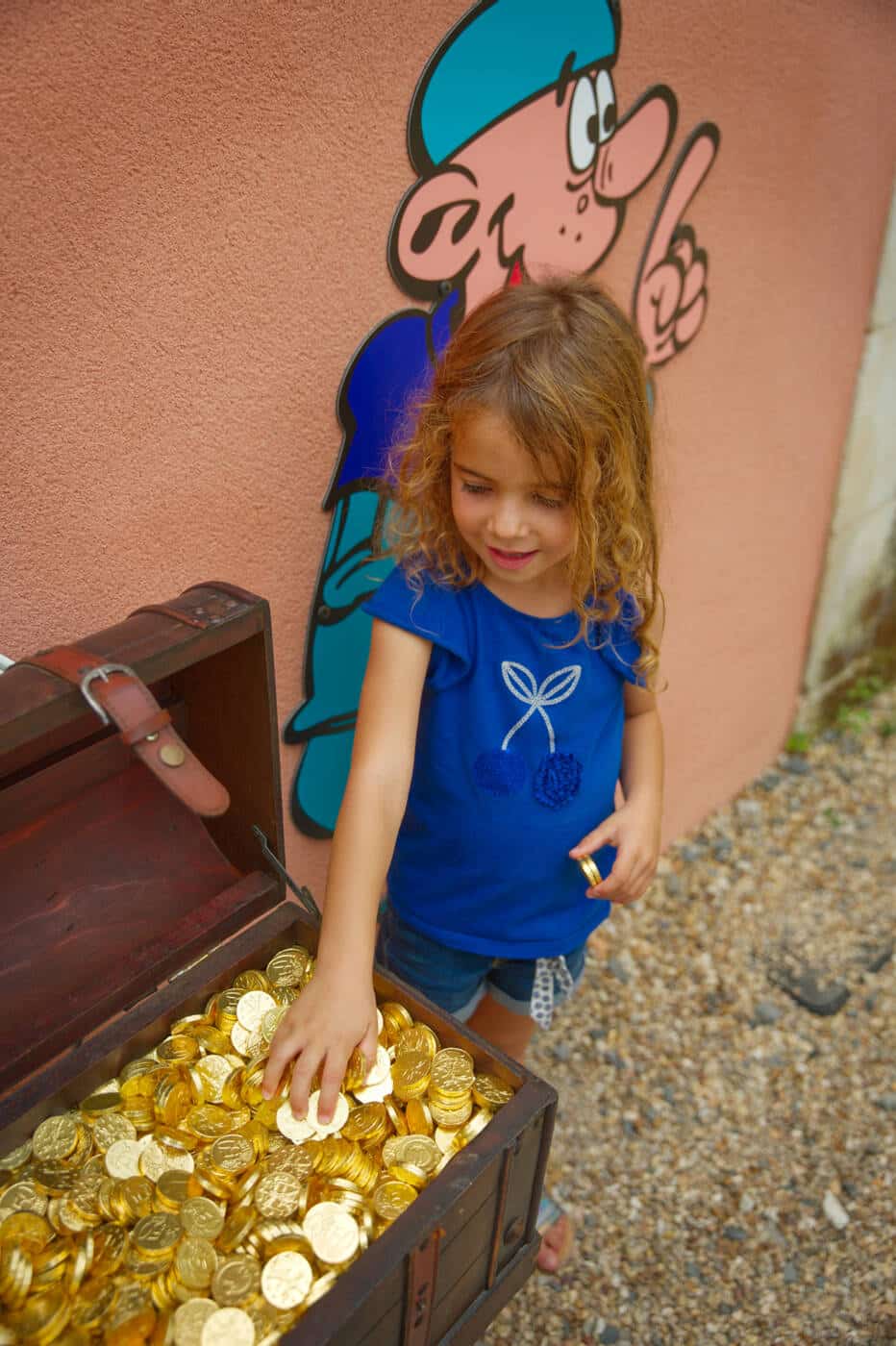 The route invites us to observe the imposing tower, which would have been built by Leonardo da Vinci himself. It's exciting, and I can tell Olivia loves Renaissance stories. Moreover, the game makes the link between Da Vinci and the comic book hero Léonard Génie.
Several puzzles are manual and we must show skill to find the answer! At the end, everything indicates that we have found the treasure. Olivia opens the huge chest in which she discovers golden coins. She laughs out loud, and me with her!
We leave all smiles, adventurer's diploma in hand, with a nice comic strip as a bonus in memory of this sweet mother-daughter moment. To do again very quickly with the whole family!