Step back in time at the Cormenier Museum
Children love it, Living History
Paying activities
All year round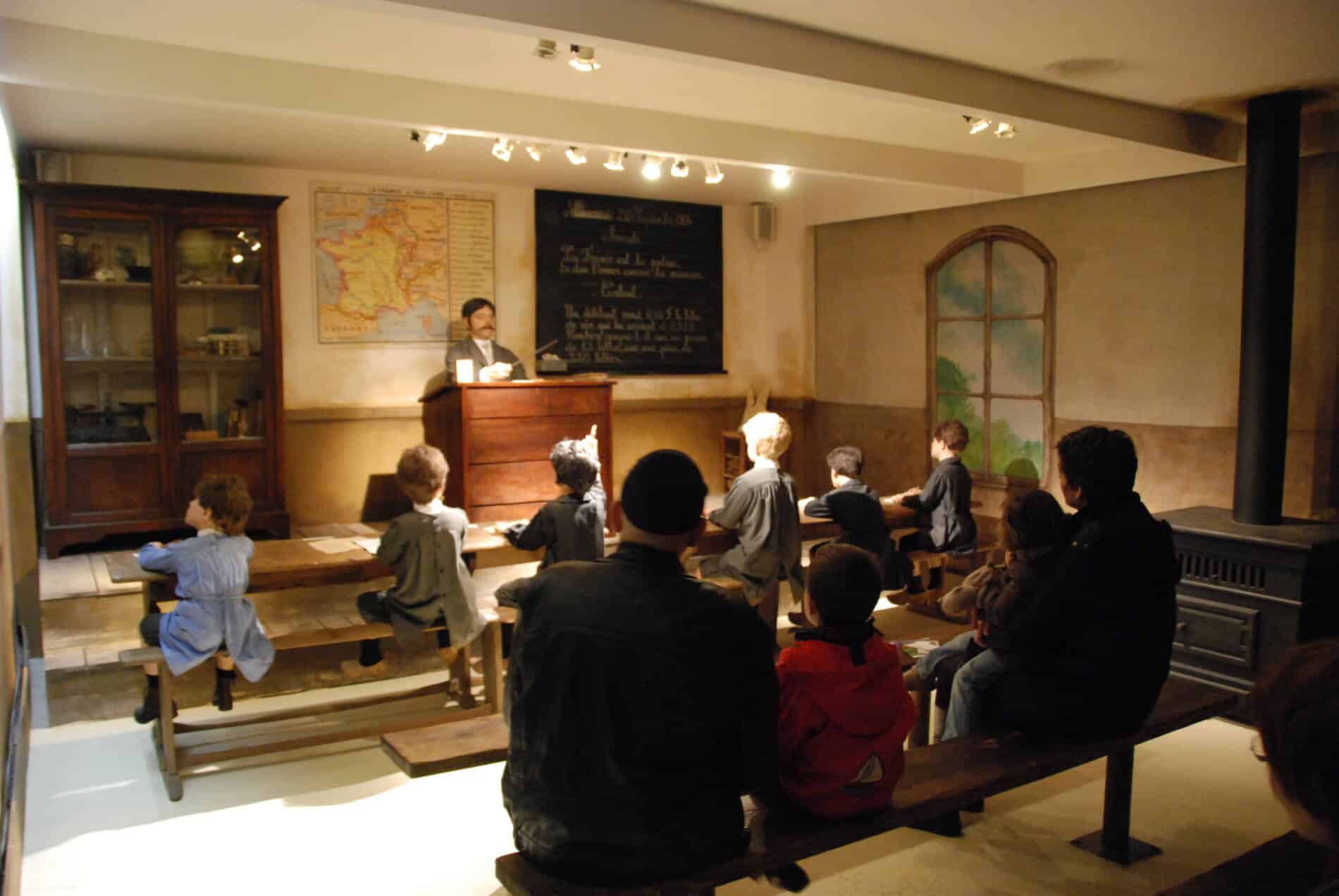 ©
ACAP
In Champniers, a few minutes from Civray, the Le Cormenier museum takes you back in time, from the dawn of First World War to the postwar boom. An original way to visit the Vienne and to introduce the youngest to the traditions of the past century. A leap into the past, in the company of Grandpa and Grandma, who are taking on the role of guides for the occasion, and Jules and his dad who are going on a visit.
Le Cormenier, a visit to the heart of the XNUMXth centuryth century
Thanks to meticulously reconstructed scenes of daily life, the start of the visit to the Cormenier invites us to follow Pierre and his family, who live in the countryside of southern Vienne at the beginning of the XXth century. Decors, atmospheres and even smells, the scenography is immersive and from the first steps, you really believe in it. The schoolmaster speaks, you have to sit down and watch the lesson… in silence!
Further on, the vigil by the fire where the women spin the wool to the rhythm of the pendulum of the Comtoise clock looks great.
Under our eyes, the automatons come to life and tell of a harsh life, made of simple pleasures. The opportunity for Grandpa to evoke memories of a childhood spent not far from there in the 50s. Listening almost religiously to his grandfather, Jules realizes that, no, when Grandpa was little, there was no no dinosaurs!
The Glorious Thirties in the spotlight
Seeing the collection of old telephones, Jules has only one desire: to touch them! And fortunately for him, it is authorized, even recommended. Here he is taking malicious pleasure in playing with the dials and keys, calling his friends "for fakes".
Open the "cool boxes", compare what was put in them according to the times, discover the trunks of cars loaded for departures on vacation or try your hand at a 60s haircut, everyone takes pleasure and savors the visit. Each object is an open door to a slice of life that Grandpa and Grandma evoke with humour.
As for me, it's a psychedelic tapestry dating from the 70s that reminds me, not without emotion, of the one that adorned the living room at my grandmother's.
Images and sounds of the time at the rendezvous
The journey through time ends in Tino Rossi's tent. Le Cormenier wanted to pay tribute to the famous interpreter, who came to the village in concert in 1953 by reconstructing his dressing room. It does not take less for Grandpa to sing, even if it is not the season, a "Little Father Christmas".
This intergenerational afternoon leaves the memory of a poetic parenthesis, tinged with a touch of nostalgia.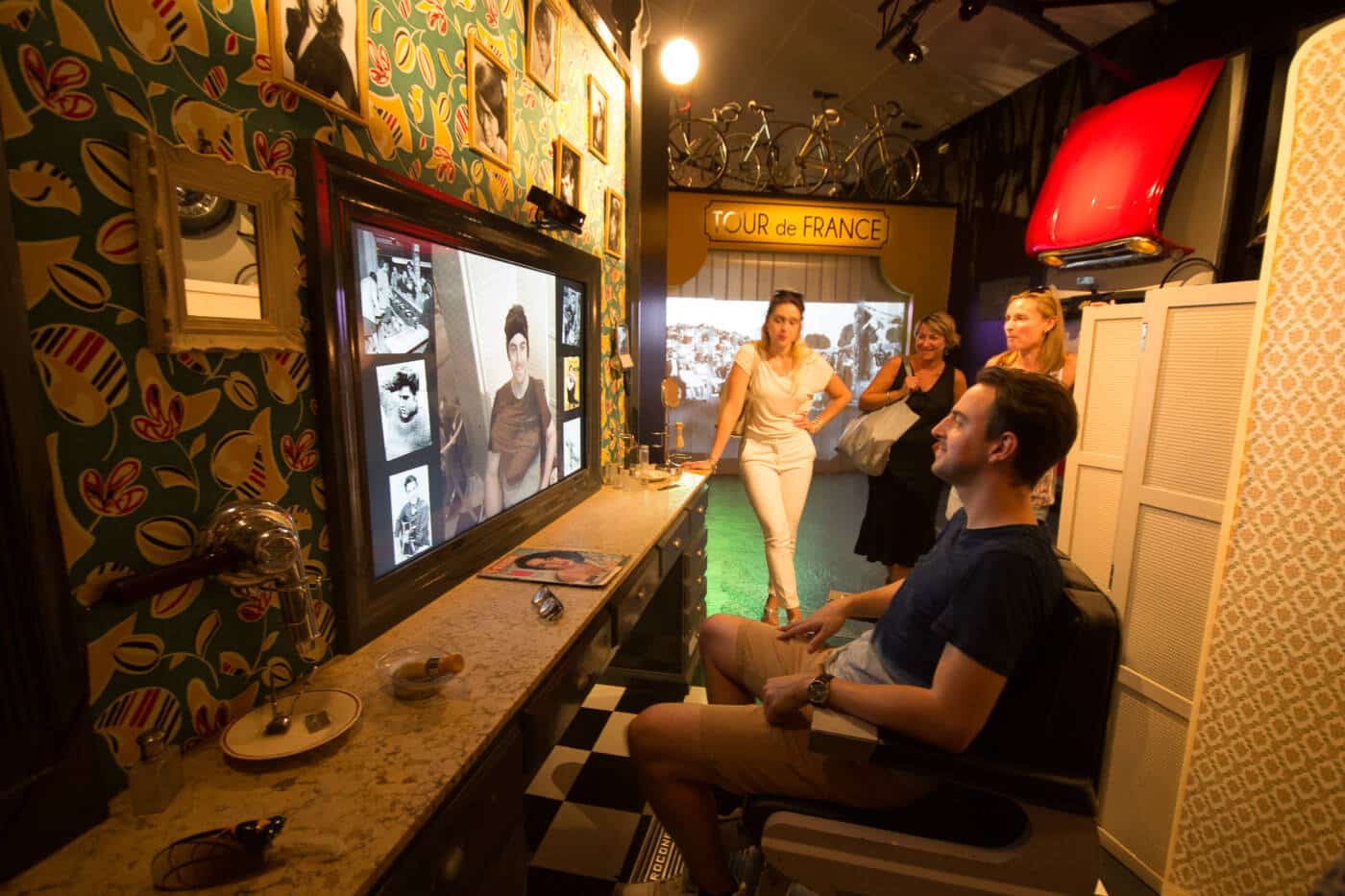 Stay idea
What to do around Poitiers as a family?
It's not just Futuroscope that makes Poitiers a family destination par excellence. Animal park, dynamic activities, fun heritage tours, geocaching, hotel and restaurants adapted to …
READ MORE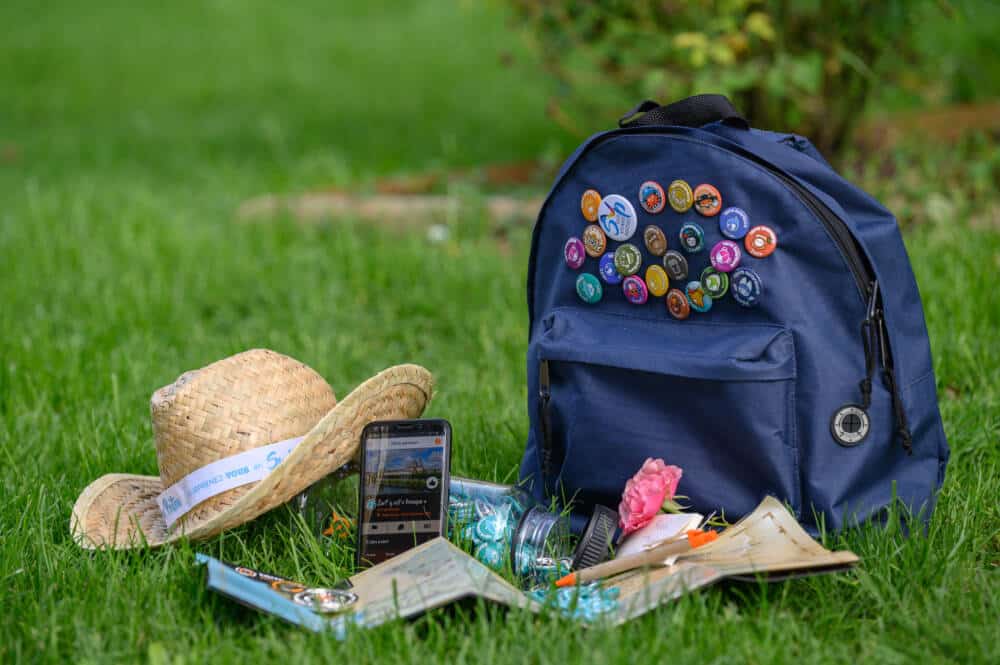 ©
SVP-2021-Momentum-Productions-Mickael-PLANES-10
Stay idea
Go on an adventure in the Parc de la Belle
Are you looking for an idea for an outing with family or friends near Poitiers? A few minutes from Futuroscope, discover the Parc de la Belle, a floral park that extends around a mansion of…
READ MORE
©
Sébastien LAVAL