Play the little explorer at the Pinail Nature Reserve
Investigations & puzzles, Kids love it
Paying activities
Expériences Famille
All year round
©
ACAP
An activity "Expériences Famille" is available here
Are you looking for an outdoor activity in a natural environment? To the Pinail National Nature Reserve, between Poitiers and Châtellerault, you will find what you are looking for! This unique place, shaped by man, works to protect biodiversity. Explore the places in a playful way with one puzzle games, among the Expériences famille of the department. Let's follow Camille and her parents on their adventure!
The Little Pinail Explorer
I love the outdoors, walking and observing. I asked mom and dad to go for a walk on this beautiful spring day. They took the opportunity to give me a nice surprise: a fun game about nature, in a magical place.
When you arrive, you have the impression of being on another planet: it's Pinail National Nature Reserve ! There is vegetation everywhere, and when you move forward, you discover dozens and dozens of ponds of different sizes. Some are filled with water lilies, others with flowers. I hear the croaking of frogs, the buzzing of bees, and the ambient calm...
It's mom who carries the backpack in which we find tools: Exploration notebook, binoculars, tablet… everything to help us better understand this place. Along the way, we watch videos that explain what we see.
We walk quietly with downtime, it's very nice to be here with my parents. We discovered plants, animals and professions: geologist, climatologist, manager of the reserve… Tonight I'm going to have sweet dreams… and maybe one day I'll do one of these jobs!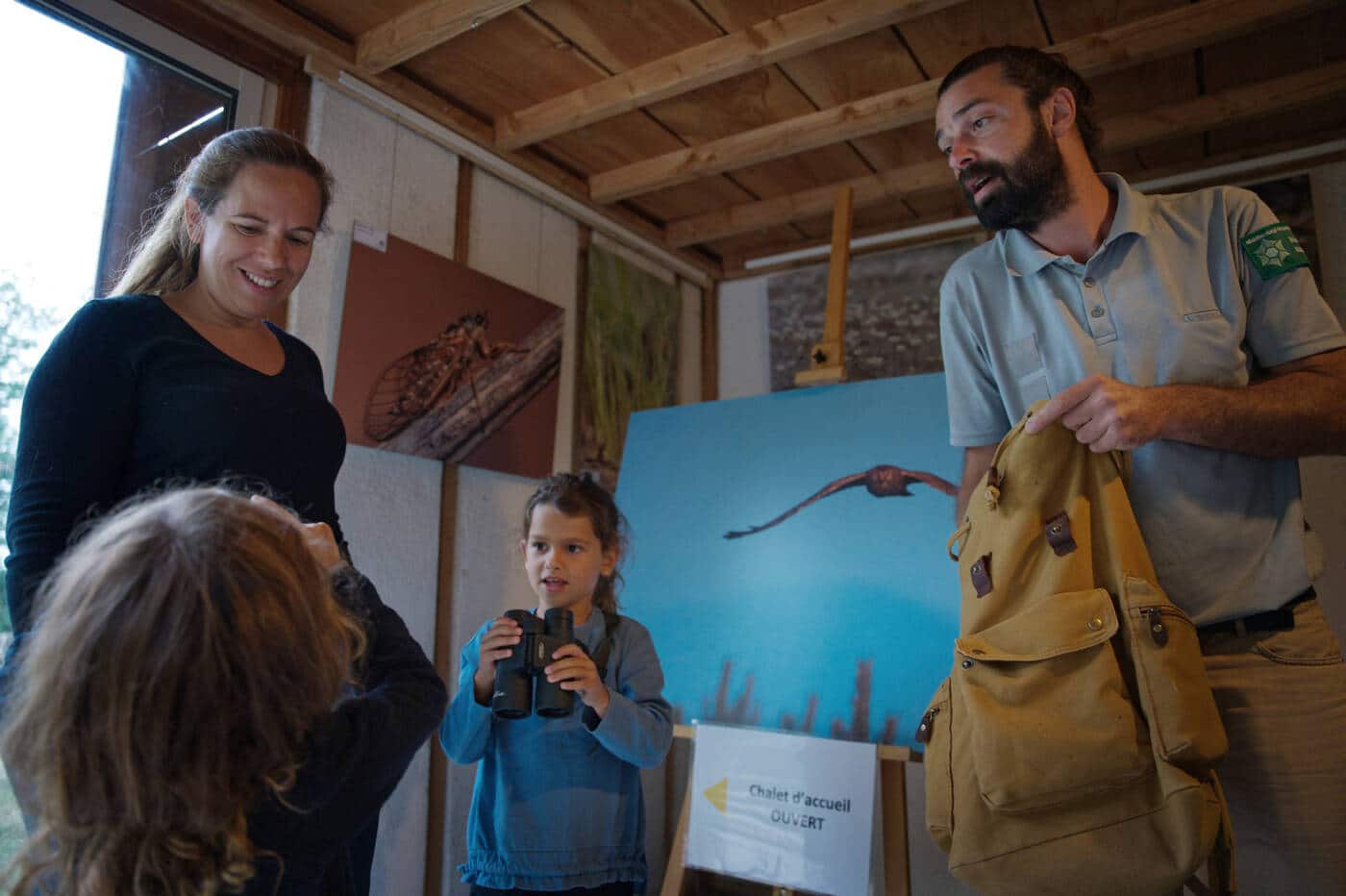 The secrets of the Pinail Nature Reserve
It is the extraction of stone millstones by man who created the Pinail that we know today. More than 6000 ponds, all listed, give the reserve its very particular landscape: lunar! A beautiful biodiversity has developed there: frogs, dragonflies, amphibians...
A passage through the Pinail Nature Reserve, halfway between Poitiers et Chatellerault , and very close to Domaine du Lac de Saint-Cyr, is almost obligatory during your vacation in the Vienne !
Visits are regularly organized, including more confidential outings, in particular for the stag roar in early autumn.