Escape Game The Revenge of Kléber at the City of Tanners
Investigations & puzzles
Paying activities
Expériences Famille
Autumn
Summer
Spring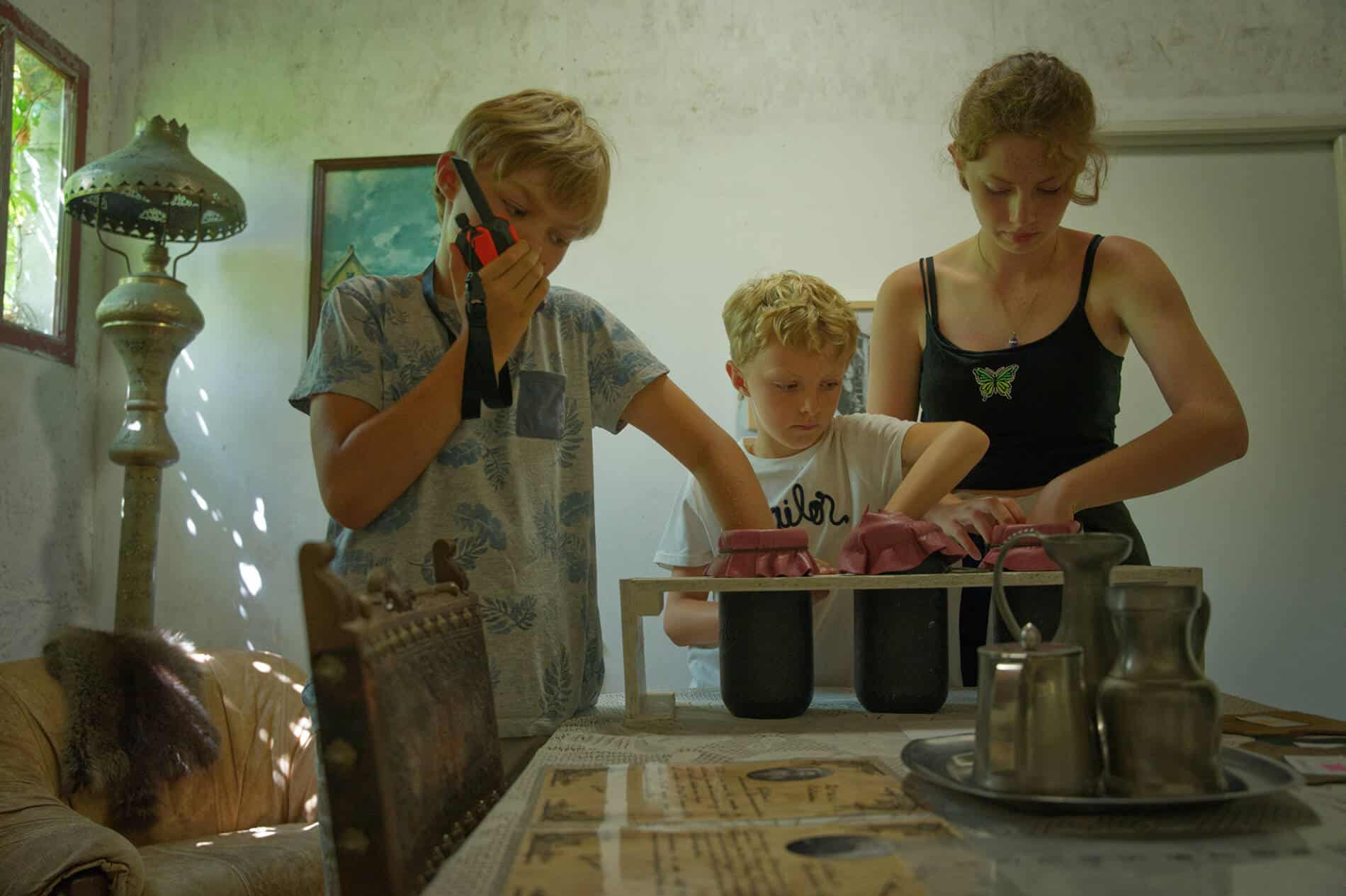 ©
Filmsetimages.fr
An activity "Expériences Famille" is available here
Develop your investigative skills with the family, in the region's last tannery. Embark on a Escape Game very original to City of Tanners, 30 minutes from Poitiers. Referenced among the "Expériences Famille" of the Vienne, this game will take you into a local history of the early XNUMXth century.
La Revanche de Kléber: an immersive family adventure game
I never wanted to be a policeman, but how fascinating! The children took us on board for an original game: an escape game City of tanners in Lavausseau. And I must admit that I had a lot of fun with them.
Stuck in a room full of various objects quickly immersing us in the atmosphere of the game and propelling us to the golden age of the tannery, we had to investigate. Our mission: find an antidote before the inhabitants of the surrounding villages are in danger! We follow in the footsteps of Kléber Hippolitte, a XNUMXth century tanner in this same village.
I was really amazed by the children: they show ingenuity to find clues, analyze the evidence, and move towards the solution. Recommended from 7 years, the youngest took pleasure in going through the room with a fine-toothed comb. By guiding them a bit through the puzzles, they were able to take part in the whole game. Equipped with a walkie-talkie to be able to communicate with the organizer of the game, Aurélie gave us little nudges to help us forward to victory!
In the end, thanks to everyone's participation and collaboration, we saved the Val de Boivre, and learned more about the local tanneries of yesteryear. And the children… they just want to start over! This good time shared convinced us to try another activity of the City of Tanners: "Kiddi leather", an introduction to leather work.
Escape Game
Escape Game Poitiers
Are you looking for an original activity to do with friends or family during your stay in Poitiers? To experience a fun group adventure and fire up your neurons, turn to escape rooms…
Escape Game Poitiers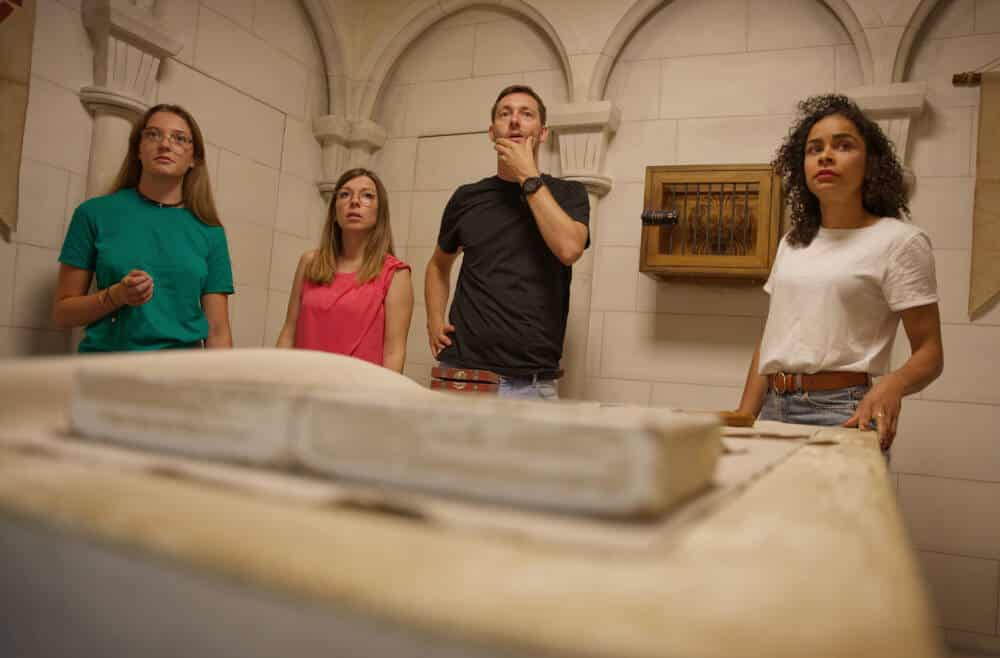 ©
Filmsetimages.fr
Escape Game
Larceny in Saint-Savin
Nightfall is approaching, and the doors of the abbey are closing. Inside the abbey church of Saint-Savin, no one moves. Something is brewing. Only the night watchman seems to know...
Larceny Saint-Savin
©
Filmsetimages.fr