Visit Loudun with the Loud'Insolite activity
Living History
Free activities
Paying activities
Expériences Famille
All year round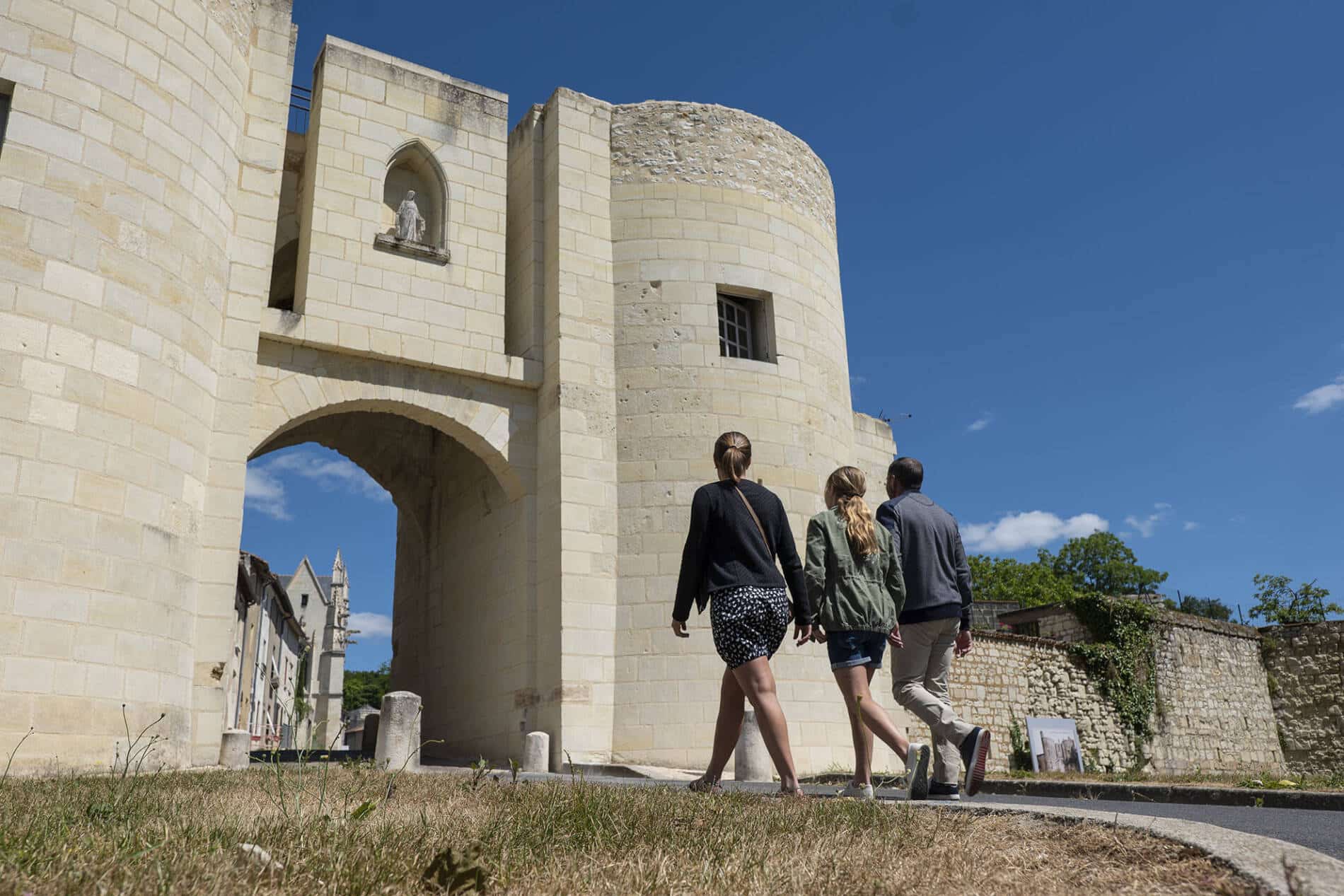 ©
Bastien Sauve - Agence Zebrelle
An activity "Expériences Famille" is available here
Let yourself be told the story of a Loudun with a disturbing family past. The city ranked among the Most beautiful detours in France, full of medieval remains to discover during a walking tour. Accompanied by a tour guide and equipped with a tote bag containing the necessary equipment for the visit, thePays Loudunais Tourist Office reveals a menacing Loudun to you, through two unusual visits on the imagination et the medieval bestiary.
Explore "The Devils of Loudun"
The first visit takes you downtown. You will discover the Holy Cross Collegiate Church strolling with a mirror with the opera "Die Teufel von Loudun" in the background, translated as "The Devils of Loudun". Visit the House of Romanesque Art through the eyes of a fly in the chapel to observe the stained glass windows, witnesses of the city's past. And finish with the Church of Saint Pierre du Marché, and its gourmet architectural description with "monstrous" sweets.
Discover the legends of Loudun
The second walk focuses on the Quartier du Martray and the curious legends of Sainte Radegonde, such as the miracle of the oats, or the affair of the possessed women of Loudun, exorcism sessions that took place at the Collegiate Church in the XNUMXthth century. Not very reassuring, is it?
Continue the visit by the Saint Hilaire du Martray church, its medieval bestiary and its stained glass window, the largest in Poitou, attract curious eyes, and the Charbonneau-Lassay Museum will be an opportunity to express your creativity by drawing an imaginary creature.
This sensory and interactive walk will take you closer to the well-kept secrets of the city of Loudun. If you liked it, here it is our selection of must-sees to visit in Loudun and around to complete your visit. Don't forget, you may not be alone wandering the city...!