Escape games & puzzle games in Poitiers: lead the investigation!
Investigations & puzzles
Paying activities
All year round
©
Filmsetimages.fr
Are you looking for an original activity to do with friends or family during your stay in Poitiers ? For a fun group adventure and to fire up your neurons, turn to the escape games, indoors or outdoors ! We offer you a small overview of escape games in Poitiers, city ​​center or surroundings.
Escape games in Poitiers: solve the investigation to get out as quickly as possible!
Escape games are immersive puzzle games that are played as a team in a closed and themed place. Players must manage to escape within the time limit. Get ready to put your brain to work in one of the escape games in Poitiers!
The Escape League
In the heart of the city, the team of The Escape League has concocted quality puzzles for its visitors: mystery and adrenaline on the program! The missions are accessible from 3 people and up to 6 players maximum. 3 rooms immerse you in totally different atmospheres:
• French robbery : Assemble your team to participate in the robbery of an overprotected safe without getting caught by the police! Will you be up to it?
• Almost once upon a time : access a magical universe full of surprises. In teams of 3 to 6 players, set off on a wacky adventure in the world of fairy tales.
• Eleanor's Treasure (this activity is part of the Expériences famille !): Immerse yourself in a medieval universe in the footsteps of the famous Treasure of Eleanor of Aquitaine! Go in search of the queen with the 2 crowns in her former apartments, without being surprised! So, ready for time travel?
Behind closed doors
Discover 4 immersive missions to Behind closed doors, also located in the hyper-center of Poitiers. Action, thrill or a bit of fun: there's something for everyone.
• Alert under Blossac (genre Action), in which you will have 60 minutes to save the regional cake, the Broyé du Poitou, from a gang armed to the teeth.
• The room 86 (Horror genre): become journalists for the duration of the game and unravel the mysterious case of the missing people from Henry Orbital's psychiatric hospital. Chills guaranteed! This mission is not recommended for children under 12 years old.
• Police station in disarray (Fun genre): As the valedictorian of the police academy, you will have one hour to successfully escape from the police station where a group of criminals have locked you up, before your superiors get their hands on you. YOU !
• Operation Mindfall, outdoors: humanity is in danger and you are the only ones who can save it! Go in search of a virus aimed at controlling human beings. Thanks to a GPS tablet, you will have 80 minutes to accomplish your mission while discovering the most beautiful places in Poitiers!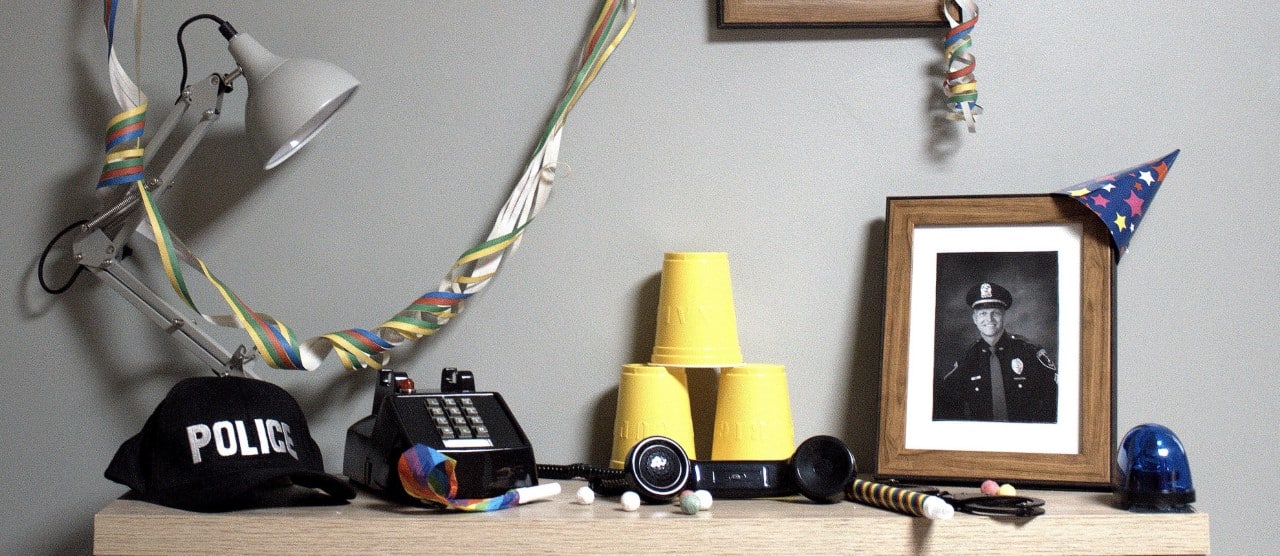 Escape Yourself
Near Poitiers station, come and test Escape Yourself ! 4 different rooms await you:
• The riddle of Santa's Workshop is a family mission (3 to 5 players) that will take you back to childhood for an hour. Immerse yourself in a magical atmosphere and try to recover the list of naughty children in the allotted time!
• Hacker : slip into the shoes of hackers to save the mayor of Poitiers from a cyber-attack! This room is available in 2 difficulty levels: normal and hardcore. This scenario is accessible for 3 to 5 players.
• Live the Saturday night fever with the Disco Night Fever mission ! Enter the Disco Night Club (from 4 to 8 players) to ignite the dancefloor and try to win the first prize in the contest!
• The crypt is a mission accessible from 16 years old. You will be locked in a crypt and will have to solve puzzles to survive and get out of this cursed place as quickly as possible!
Adventure games in Poitiers: test the new generation of escape games!
Unlike traditional escape games, there is no notion of confinement with adventure games. Your goal is to solve puzzles while sightseeing!
Odyssée Prod: take to the streets of Poitiers!
Odyssey Prod offers new generation escape games. The objective is not to leave a room, but to find it and enter it! Your playground? An entire neighborhood! During 90 minutes of investigation, put yourself in the shoes of Agent R, in the service of the DGSE, and discover the secret rooms scattered in the city of 100 steeples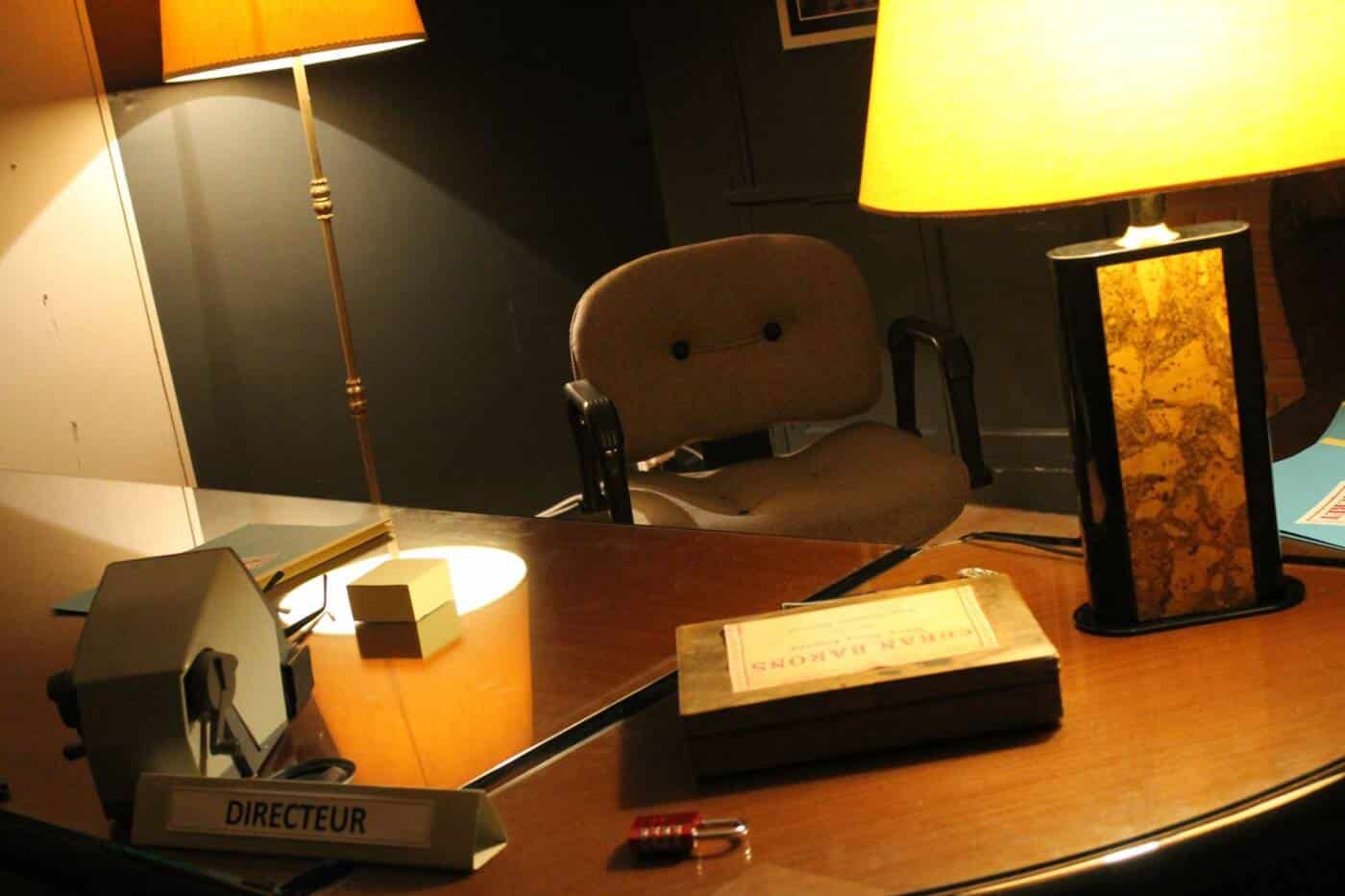 Poitiers Tourist Office Adventure games
The Tourist Office of Grand Poitiers offers 2 life-size escape games in 2 very different atmospheres to discover the city and its rich historical heritage, while having fun!
• Viking 2.0: become a Viking for the duration of an investigation in Poitiers!
• For over an hour, you become Igor Dehors, a descendant of King Hagnar. You will have to follow in the footsteps of our ancestors through Poitiers to solve several puzzles and find the Viking treasure. This life-size adventure game is free for children under 7 years old.
• Aliénor d'Aquitaine: an outdoor escape game in Poitiers to unmask THE traitor among 14 suspects!
HERE denounced Eleanor of Aquitaine and sent him to rot in a castle? Departing from the tourist office, walk the streets of the city center and solve puzzles, avoiding the many traps on your way! In groups of 2 to 6 people, you lead the investigation for 90 minutes and discover the medieval past of Poitiers.
Visit the Vienne with the routes Tèrra Aventura !
Download the free geocaching app Tèrra Aventura and share moments of outdoor discovery near Poitiers and Futuroscope. Tèrra Aventura offers unusual treasure hunts, i.e. 37 routes in the Vienne. For example, you can visit Lusignan, Saint-Benoît, Chauvigny or even Vouneuil-sous-Biard. Throughout the adventure, you will have to solve puzzles, accompanied by the "Poi'z", characters with strong characters, until you find the cache... which has a little surprise in store for you!
Idea stay
La Vienne can also be visited at night
La Vienne is a lively department, even at night! Whether you are looking for sports or cultural activities to do with family or friends, the options are numerous. Different places are opening their doors…
READ MORE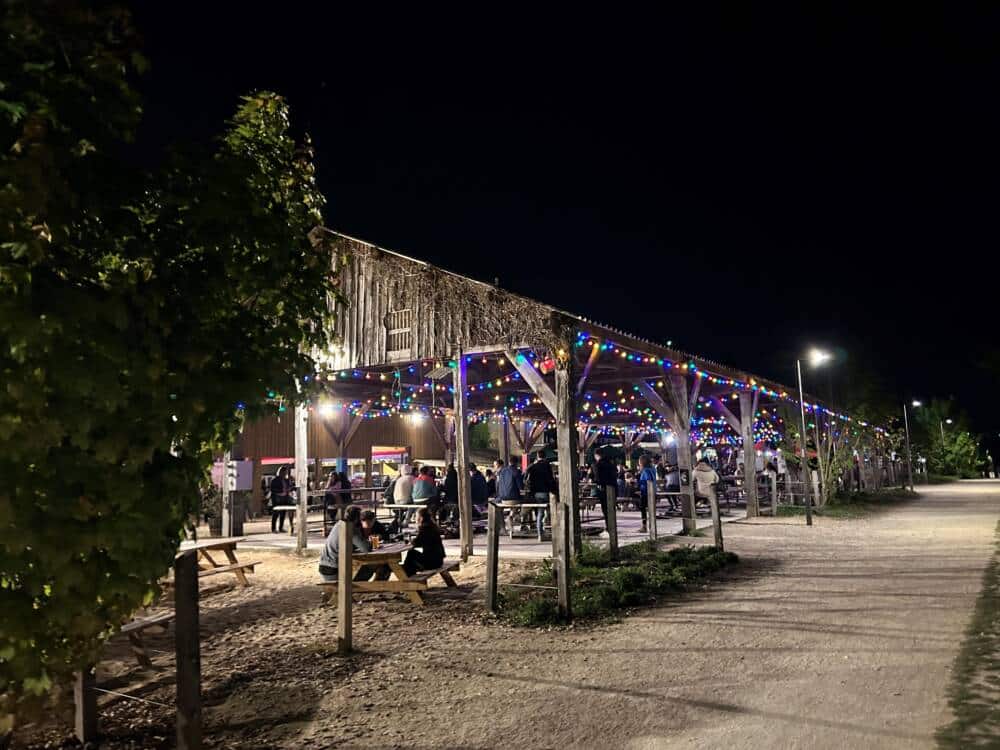 ©
ACAP – Sandrine DUVIGNAC
Stay idea
What to do around Poitiers?
Museums, churches, hotels… everyone knows there is no shortage of visits in the center of Poitiers. Notice to Poitevins and tourists looking for something new: go to the surroundings of the city to discover…
READ MORE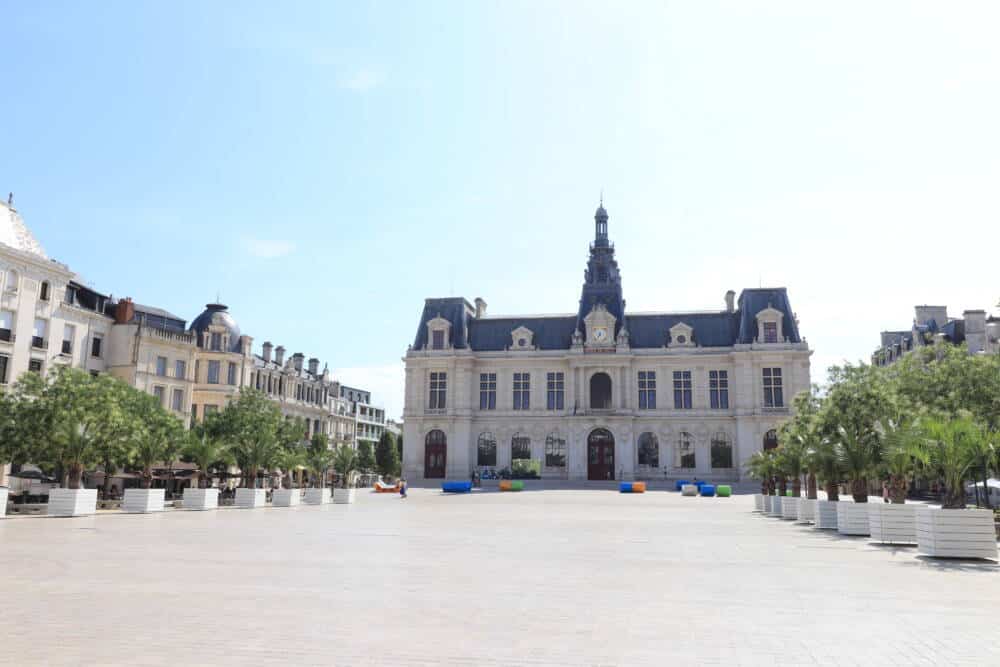 ©
Claire COULARDEAU – ACAP