Unusual and nature activities and stays at Défiplanet'
Ideas for a stay, The children love it, The unmissable ones
Paying activities
All year round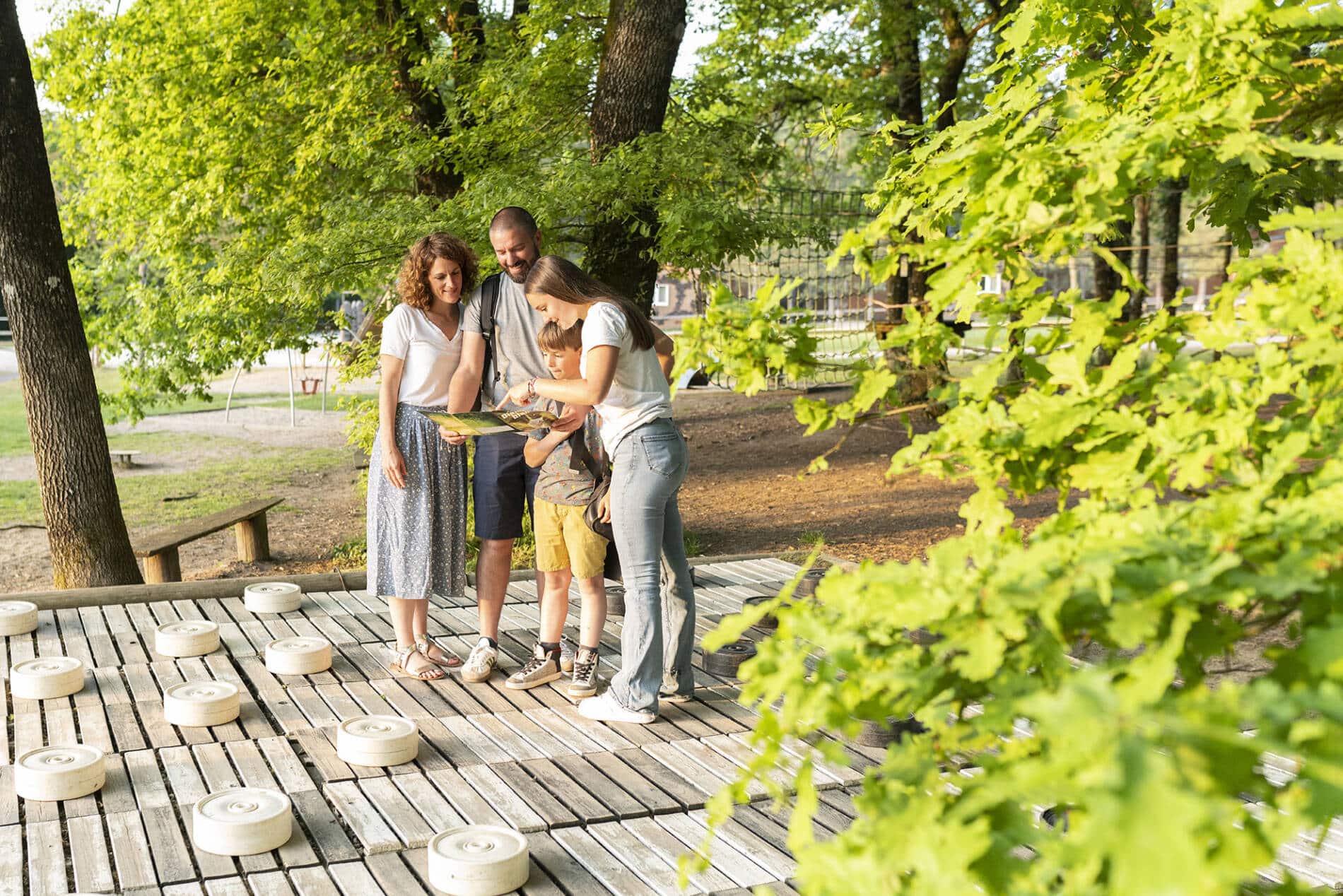 ©
Thomas JELINEK - Agence Zebrelle
Located at 30 minutes from the city of Poitiers, the Défiplanet' nature park is full of activities and surprises for country stays, to share with family. From the thrilling Adventure game to nights in the trees or in original houses, Défiplanet' has not finished surprising you! Today, we follow a family who decided to spend a day together at Défiplanet'.
Défiplanet': a theme park dedicated to the environment
On 20 hectares, the different activities invite us to discover best practices and solutions to protect biodiversity that surrounds us while having fun with the family. The subject is particularly close to our hearts, so off we go to take up a mission: to save the planet from a serious danger, just that.
At an interactive terminal, we decide to measure our carbon footprint...
Result: there is still a long way to go before reaching neutrality, so we are counting on the contents of the park to get there!
Very quickly, the sets and the setting transport us to another space-time.
Villages and animals of the world: the essence of the park
We are in Poitou and yet the world passes before our eyes: the Camargue, the Maghreb, Hungary, Mongolia.
The way of life of these inhabitants and that of their animals come to life before our eyes thanks to the presence of Sahara tents or even yurts. We don't always have the right answers to puzzles which we must answer, but what are we kidding!
Fortunately, Little Pony is there to help us.
Essential passage through the forest
Arrives the forest of leprechauns, our youngest is a little worried at the appearance of a first elf. We explain to him that these are statues, he is reassured. He even enjoys looking for them along the path that we have been following for almost 3 hours.
The finish is approaching, we get our diploma and leave with the full of tips to apply at home to save this beautiful planet … on our scale!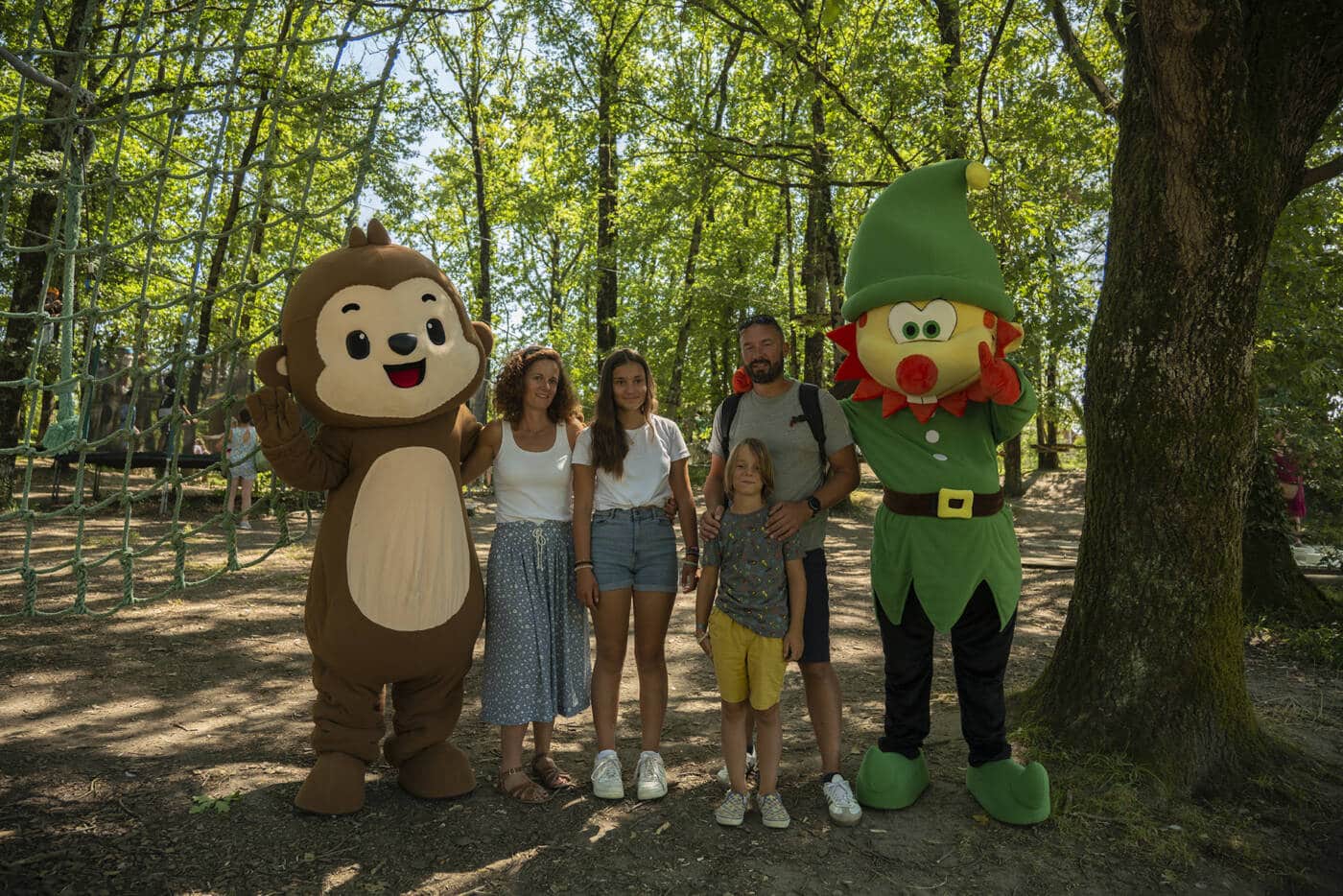 Défiplanet': unusual activities and accommodation
Défiplanet' is not just a park.
It is also a place where you can practice various sports activities: tree climbing, puzzle game , mini golf. So, to stay in the ecological theme, after a lunch taken at the Chaudron du Farfadet, we opt for an afternoon of cycling thanks to the mountain bike rental offered on site.
The many trails in the area are ours for a family outing in zero carbon mode.
We end the day with a night in an original room! The choice was difficult between the castle in the trees, the hen or snail house, or even the house of the leprechauns… Our choice finally fell on the hen accommodation, which delighted the children!