The best activities to share with the family
"Expériences Famille" it is a brand grouping together 34 fun activities to share with the family, In the Vienne. Unusual stays, games and investigations, sporting challenges, adventures, natural or cultural discoveries… "Expériences Famille" there are activities for all tastes and desires!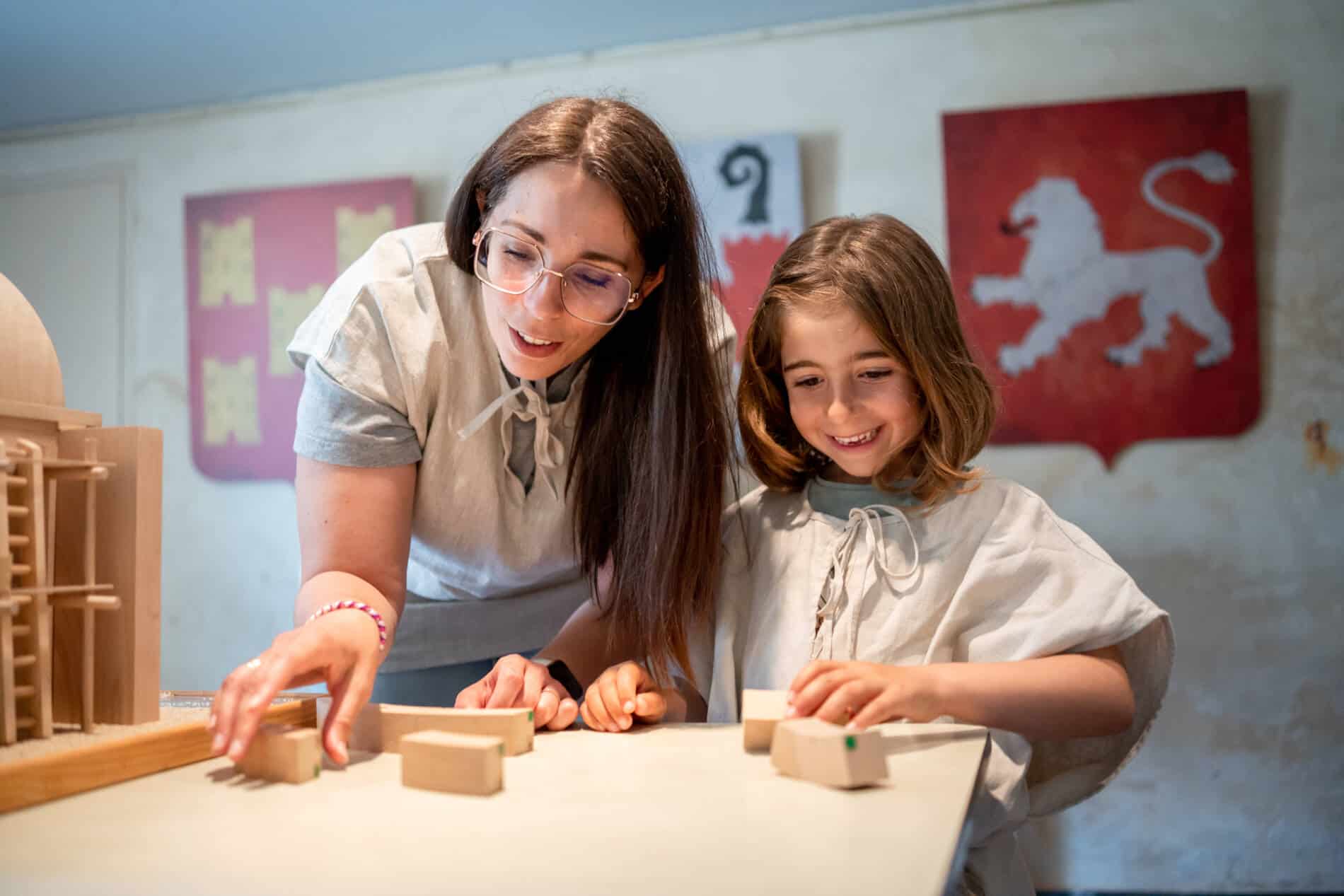 ©
Amélie R. Photographies - Pomme-verte
Why you will love the "Expériences Famille"?
Because they are fun, varied and conviennent to the whole family!
Whether you are two (one adult and one child), three, four… or a large family, the 34 activities are made for you and everyone has their role to play. These activities, games, unusual visits, artistic creations... require the participation of all the members of your family and promote mutual aid, exchanges and sharing. Create unforgettable memories through a " Expériences Famille ».
Each year, new experiences are imagined, tested and approved by families.
"No more activities only for children where parents are bored, and vice versa!"
family words
The activity is very well designed, fun, rich in cultural and historical information.
We all had a good laugh! It's perfect ! (Leonardo's Treasure)
A delighted mom 🤩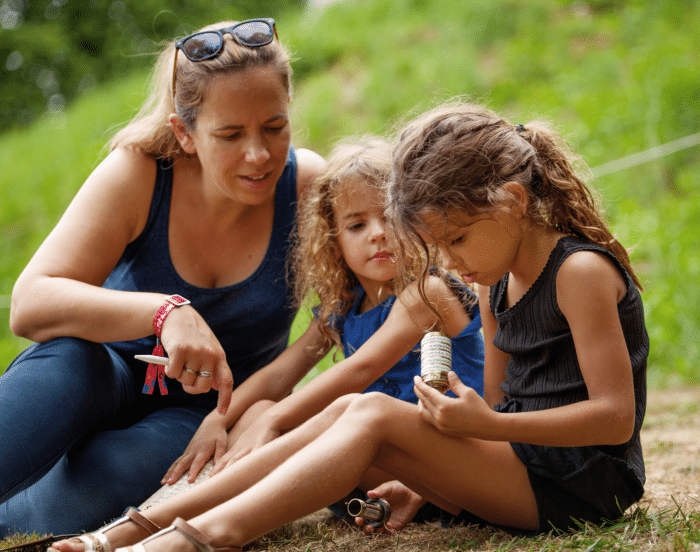 Crushs Expériences Famille 2023
Jury's Favorite
L'Express du Grand Atelier offers you a "return to the past", between 1890 and 1970, and will make you discover the life of the artists of Montmartre at the Cabaret du Chat Noir, the technical progress in the Auto-Moto-Vélo area, changes in eating habits and clothing linked to the development of transport, the life of the manuchards and bourgeois of Châtelleraudais in the Manufacture d'armes area, etc.
The Grand Atelier Express
Favorite of Families
Go in search of the 6 golden calves, these legendary statuettes lost since the Merovingian era! To do this, you will have to dive into the history of Civaux and thanks to a very original fun and educational adventure, which combines investigation and creative workshops, you may be able to find part of the treasure.
The 6 Golden Calves
Nature discoveries, puzzle games, artistic creations, it's up to you!
34 Expériences Famille extraordinary await you
What awaits you in the land of families…
Your dose of family happiness
Embark on the Grand Atelier Express
Disconnection stay at Parc de la Belle
Kaya's Adventure at the Valley of the Apes
The 6 golden calves at the Archaeological Museum of Civaux
A forest immersion towards a sensory journey
Who is this knight? at the Château de Ternay
Follow The Zed Family in the Vienne