The Top Gourmet Specialties of the Vienne
All the specialties of Vienne bloom the good soil. Whether you are rather cheese, macaron, pancake, melon or wine, all gourmets will find what they are looking for. The time of a tasting at a producer, at the table of a restaurant or to take home, all the flavor of local specialties will end up on your plate.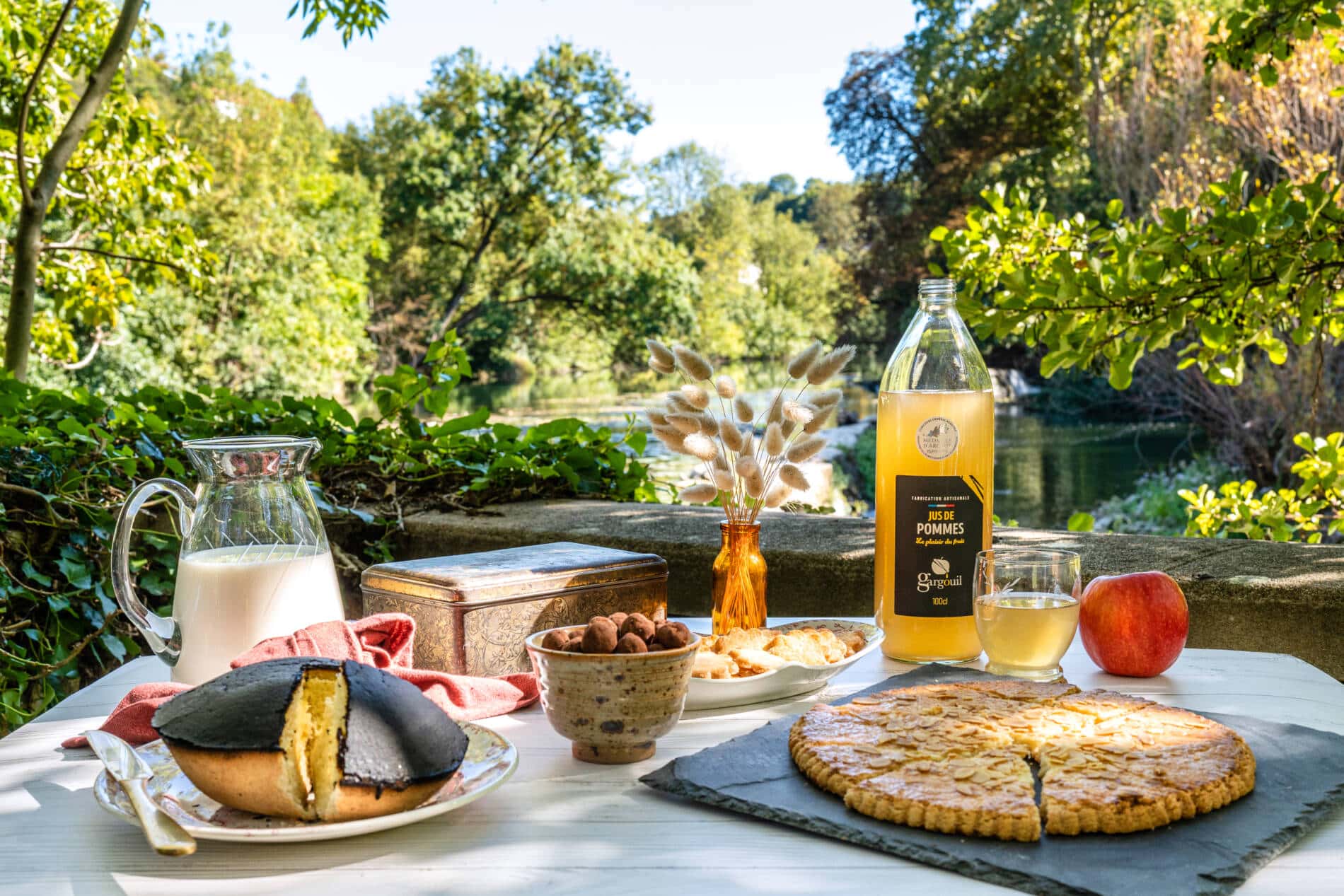 ©
Ludovic Plault & Moulin de la glacière
1. Poitou broyed
Do you know Poitou broyé? In the past, this crispy cake was very often found on special occasions. This delicious butter pancake both hard and crumbly, can be savored together by giving a punch in the center, hence the name "crushed". Once broken, take the piece you like the most, and enjoy this sweet moment.
2. The Chabichou
In the Vienne, the chabichou is really the undisputed star. Come and taste this delicious Poitou goat cheese in the characteristic shape. There is no doubt that this whole milk cheese with a white paste with a soft and creamy taste will fill you with happiness. You can enjoy it with a glass of Sauvignon AOC Haut-Poitou white wine.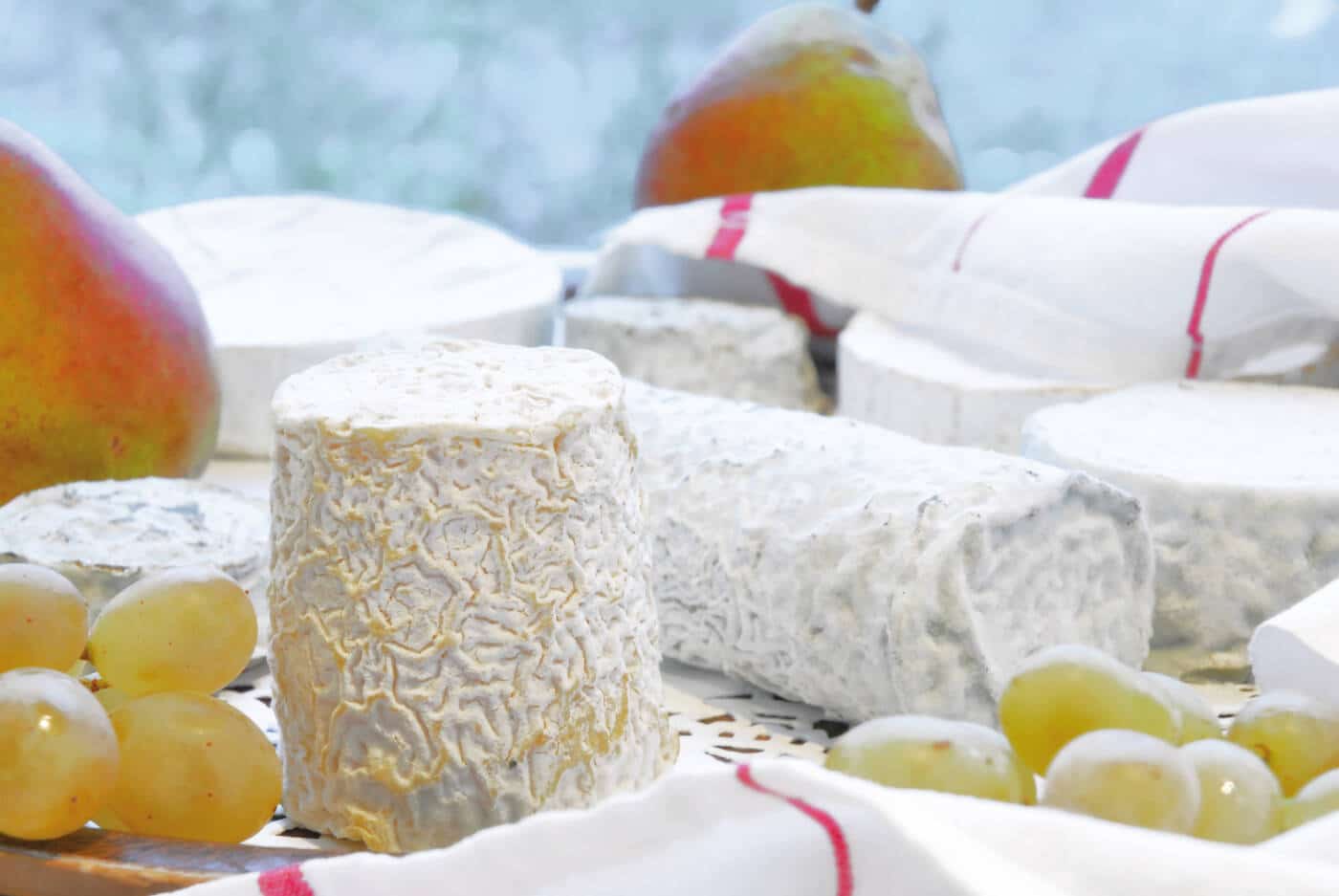 3. Cheesecake
A delight for the taste buds! The cheese cake takes its name from "tourterie" which means "cake" in Poitevin. Beware of appearances, this black ball with a burnt crust is delicious. You can enjoy it for dessert, as an aperitif or as a small snack. Made with goat's cheese, enjoy this airy and melting original product, barely sweetened which will leave you with a very fresh taste in your mouth.
4. Stuffed Poitevin
Visiting the Vienne, come and discover this typical Poitou dish. Stuffed Poitevin, a delicious dish made with vegetables: sorrel, cabbage, lettuce, chard, leeks, parsley, onions and possibly bacon. This vegetable and herb pâté is made with seasonal products. The secret of its success lies in the slowness of its cooking.
Small anecdote: the manufacture is so delicate that tradition says thatyou have to cook three to make one.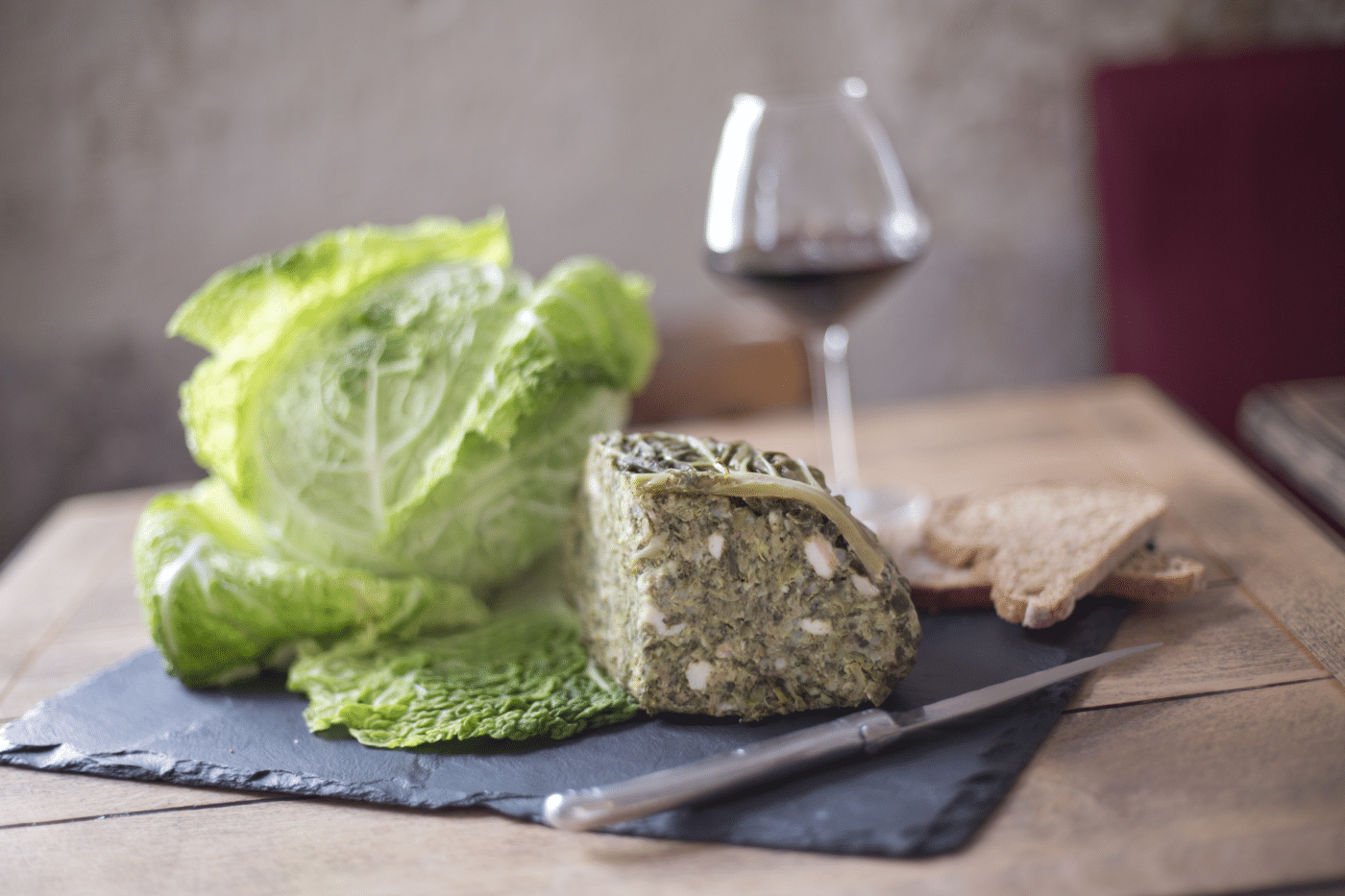 5. Montmorillon macaroons
A treat for the palate, Montmorillon macaroons have made the city famous for more than two centuries. In the XNUMXth century, the Montmorillon confectionery Rannou-Métivier launches into the artisanal manufacture of macaroons according to their original recipe. Enjoy these almond sweets, egg whites and sugar. If you want to unlock all its secrets, go to macaroon museum in Montmorillon.
6. Haut-Poitou melon
An exceptional terroir, Haut-Poitou melon is grown on clay-limestone soils, which gives it its distinctive taste and orange color. As an aperitif, for dessert or as a snack, stock up on sweet and fragrant flavors. We never get tired of it!
7. Walnut oil
Taste another specialty of the Vienne : Poitou walnut oil. Its taste at the same time sweet and bitter adds flavor to the mouth. Use this walnut oil to accompany your gourmet salads, prepare breads, nut cakes…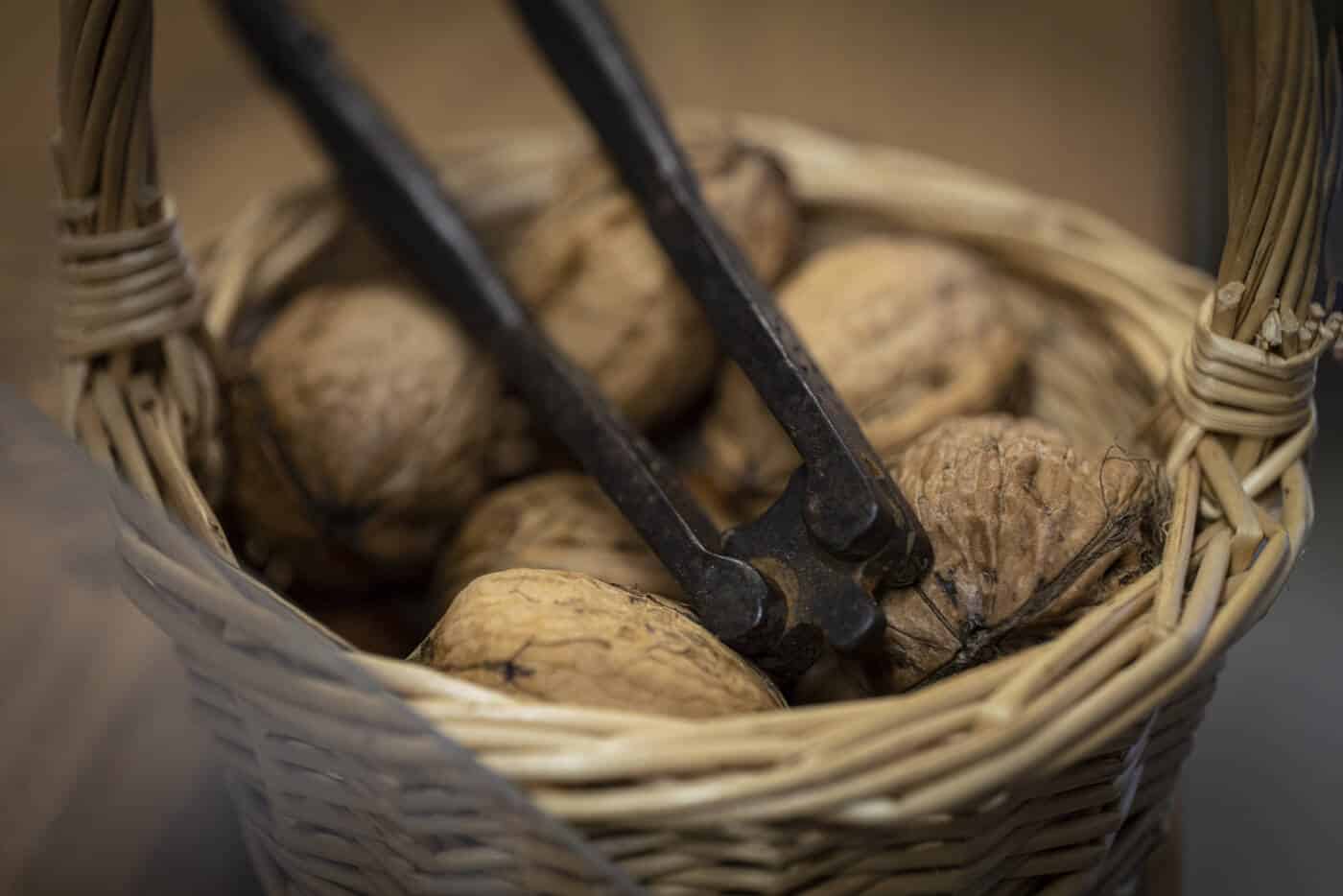 8. Haut-Poitou AOC wine
Located northwest of Poitiers, the Haut-Poitou vineyard extends over more than 700 hectares. Whether white, red or rosé Haut-Poitou wine is characterized by a sensation of freshness and lightness. Perfect for an aperitif, savor the Haut-Poitou white wine with aromas of citrus fruits, grapefruit, exotic fruits, blackcurrant buds. To accompany the traditional dishes of Poitou, a red wine from Haut-Poitou reminiscent of the taste of red fruits, will be perfect to taste. The freshness of Haut-Poitou rosé wine with aromas of ripe fruit, strawberry, raspberry and peppery spices is perfect for modern and exotic cuisine.
The Domaine de la Tour Beaumont, the Domaine de Villemont and the Domaine de la Rôtisserie are among the emblematic producers.
9. AOC Saumur wine
Wine AOC Saumur is also one of the specialties of the Vienne. Located in the north of the territory, several municipalities benefit from this designation. Smell the fruity blend of Saumur blanc, and taste it accompanied by fish and seafood dishes, white meats and even certain cheeses such as Chabichou du Poitou or Sainte-Maure de Touraine. With red Saumur, you will notice its subtle aromas of red fruits, and sometimes some spicy notes.
The Domaine du Grand Clos, Vignoble Isabelle Suire or the Fortress of Berrye are among the must-sees.
10. Poitou beer
Taste the beers of the different brewers of the Vienne ! With among others the Bellefois Brewery which makes you take a leap into the past: each bottle refers to the history of Poitou using the names of the famous Poitevine battles: 507, 732 or 1356. The different brewers of the Vienne love to let you taste their beers at original tastes and atypical.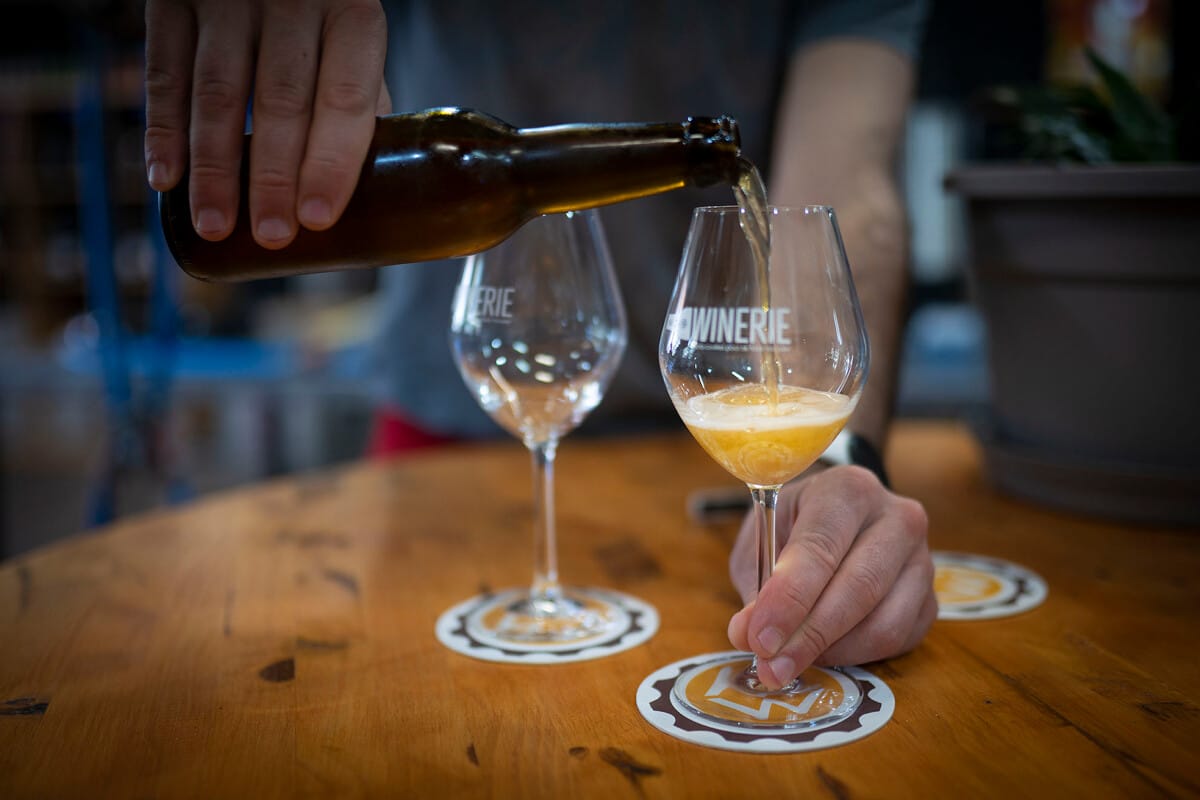 For even more delicacies, find all the department tastings and check out the local produce shops to get you these gastronomic nuggets to offer as a souvenir or to share to extend the holidays back home. Also order online at Comptoir du Poitou website.