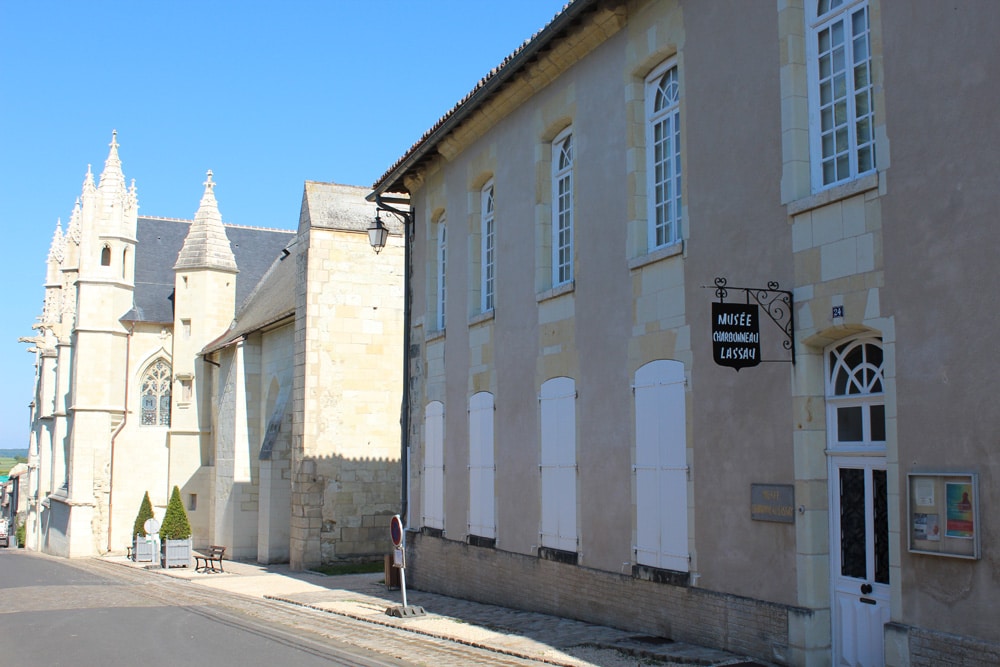 Back
Musée Charbonneau-Lassay



Between eclecticism & encyclopedism, discovering local history!

The Charbonneau-Lassay Museum houses rich and varied collections largely bequeathed by local scholar Louis Charbonneau-Lassay (1871-1946): archaeological objects from the territory and elsewhere, old books, swords and firearms. Today, its collection coexists with 19th century canvases, emblematic pieces of Loudun popular art, not to mention the astonishing collection of African art, including in particular imposing ritual masks.
A Museum in the oldest district of Loudun.
Housed in a former 18th century private mansion, nestled in the oldest district of the city, the Museum stands alongside listed historical monuments, such as the Porte du Martray or the Saint-Hilaire church – a remarkable Gothic building. .
Practical information
French, English
The rates
Full price from 2€
Opening
Open from April to December

Visit
Conditions of visit:
Free visit, Guided visit
Languages ​​spoken for the visit:
French, English
Channels and labels

Further information
Location:
Accessible on foot from the Tourist Office, In the city center
Type of site/monument/small heritage:
House and building
Museum themes:
Agriculture / rural world, Archaeology, Sacred art, Crafts, Popular arts and traditions, Fine arts, History
Type of additional equipment:
Small rural heritage, Site / monument, Guided tour of town, village
Activity:
Specific thematic animation, Workshop for adults, Workshop for children, Conferences, Temporary exhibitions
Payment Methods:
Bank and postal checks, Cash
Address
Charbonneau-Lassay Museum
24 rue du Martray
86200 LOUDUN