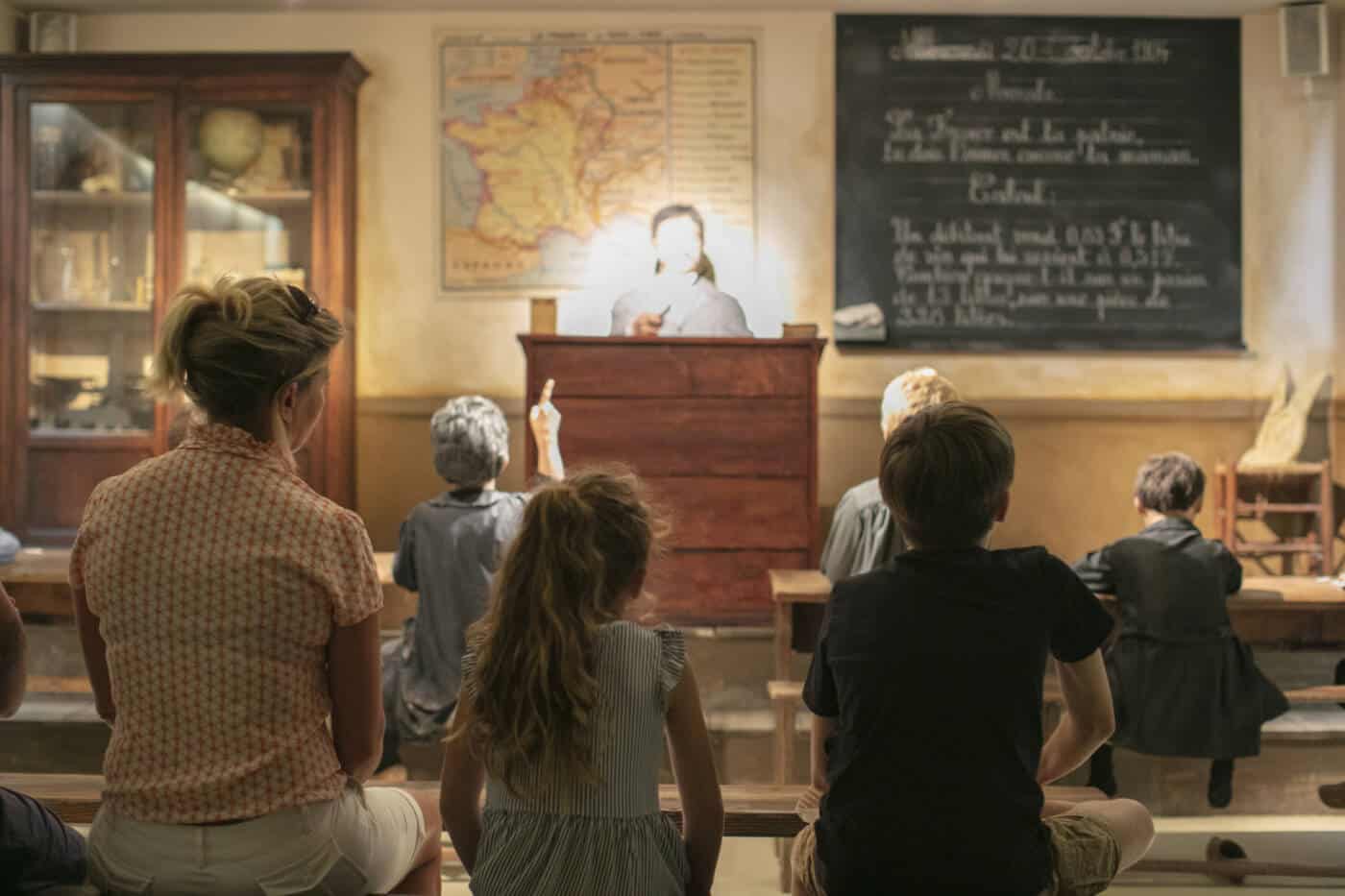 Back
Le Cormenier

GO BACK IN TIME AND LAP BACK 100 YEARS!
Walk through more than 70 years of history starting with the birth of little Pierre and evolve with him over time. Paillou the scarecrow-storyteller will guide you in his steps: at school, working in the fields, at the evening, on his tractor with the arrival of mechanization or even at his wedding.

A TOUR THAT TEST ALL YOUR SENSES!
A pioneering living scenographic route in France, Le Cormenier invites you to discover the life of a rural village at the beginning of the XNUMXth century.
Decors that look like yesterday, smells arousing forgotten memories, surprising special effects... Le Cormenier immerses you in the life of yesteryear through advanced and cutting-edge technical research.

Finally with the 30 Glorieuses, relive this period through many interactive scenes and immerse yourself in this festive daily life.

Practical information
French, English, Spanish
Pets welcome
The rates
Full price (Adult) from 13€
Reduced price (Child from 3 to 12 years old) from 9€
Visit
Conditions of visit:
Free tour
Languages ​​spoken for the visit:
French, English
Channels and labels

Further information
Location:
In the countryside, Isolated
Museum themes:
Agriculture / rural world
Type of additional equipment:
Interpretation Center
Theme of the interpretation center:
Popular arts and traditions, Gastronomy, Professions
Facilities:
Stroller accessible, Picnic area, Coach parking, Meeting room(s)
Activity:
Specific thematic animation, Workshop for adults, Workshop for children
Payment Methods:
Payment cards, Bank and postal cheques, Holiday vouchers, Cash
Address
Le Cormenier
At Bernardeau's
86400 CHAMPNIERS