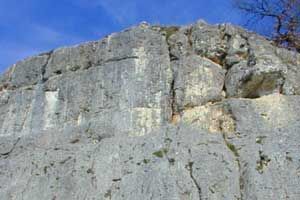 Returns
Escalade Site de Beauvoir
Beauvoir, an exceptional climbing site belonging to Grand Poitiers Urban Community. The site, on the banks of the Auxance, is delightful.

The equipment is solid and complete (pads) with a chain at the top. There are about 110 routes with a length of 5 to 20 m with a majority of 6 and many 5.

The Beauvoir climbing rocks are located in the town of Vouneuil-sous-Biard. It is possible to walk around the site without any particular difficulty.
Address
Climbing Beauvoir site
Little Beauvoir Road
86580 VOUNEUIL-SOUS-BIARD