Organize your stay at the Futuroscope Park
The famous Futuroscope park, located north of the city of Poitiers, has 40 attractions and anight show. Dive in the universe of your favorite heroes, from Rabbids to Arthur and the Minimoys, and go on journeys around the world and even beyond our planet with unique attractions.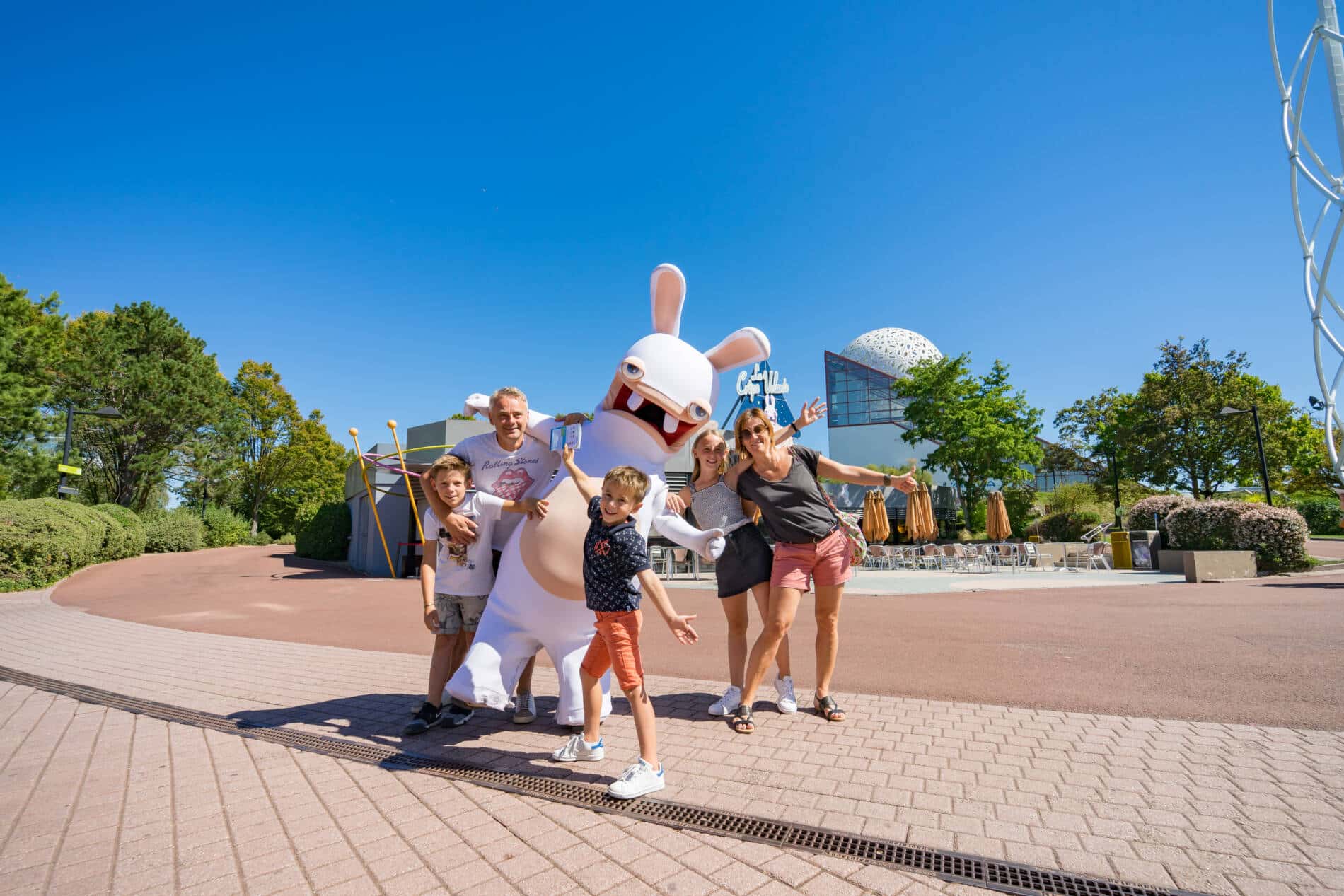 ©
Pomme verte-LibelLab
Your stay at the Futuroscope theme park is just beginning…
A magnetic force draws you to the Futuroscope park: let yourself be carried away into this world filled with magic and a family atmosphere par excellence. Explore the different attractions and areas of the park... We now immerse you in images in the fantastic world of Futuroscope.
What novelties?
Four new features have appeared in the heart of the park: Etincelle, the curse of the opal, the Tornado Hunters attraction, the Hotel Station Cosmos, and the Space Loop restaurant. Travel with us to this new universe filled with sensations, and already unmissable.
Find out more!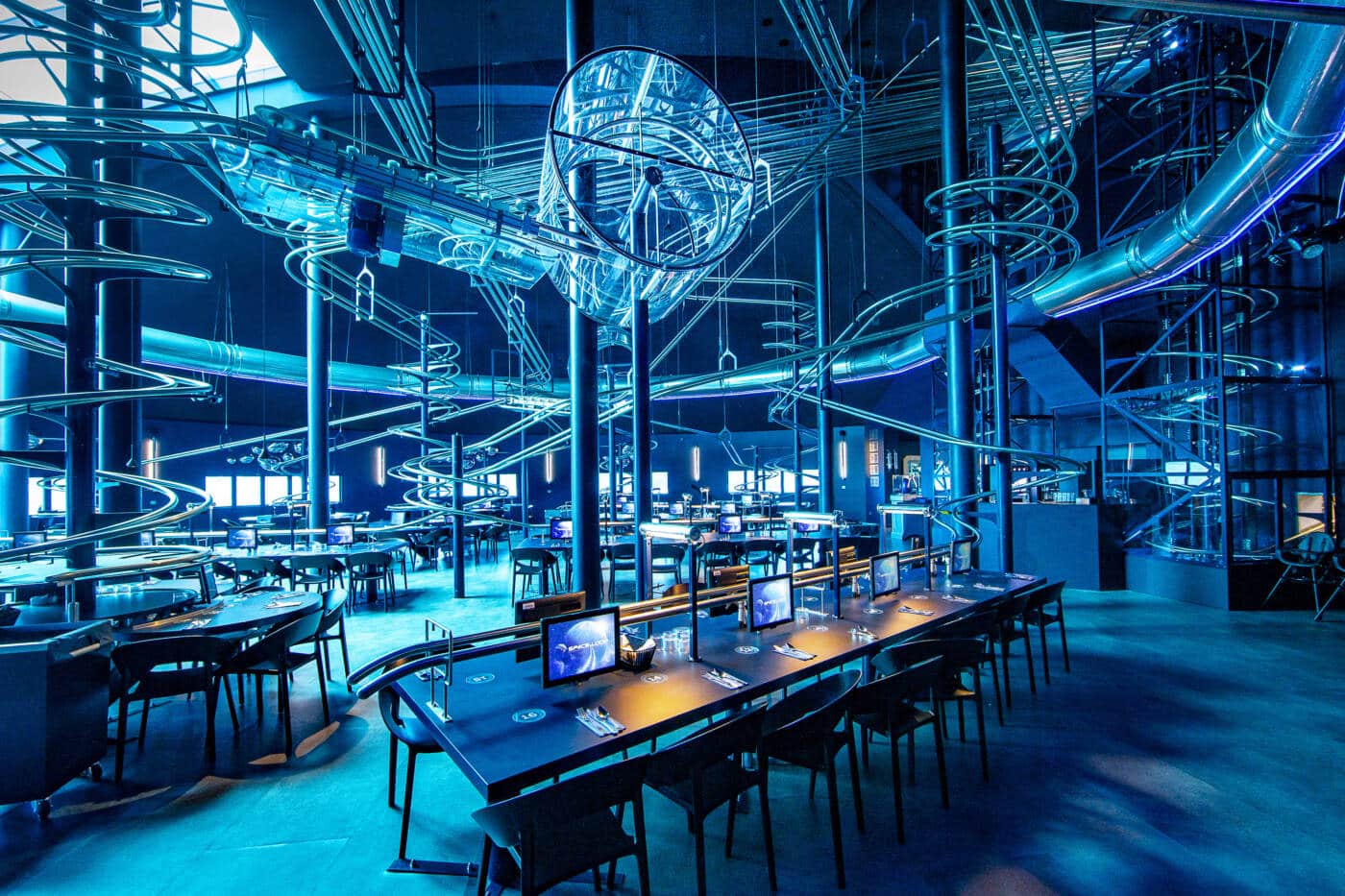 The main attractions
More than 40 attractions, each different and unique, lead you into the world of laughter and fun! Fly over the continents of our planet with the extraordinary journey, or venture to faraway and different lands with Objective Mars. Toddlers: play in a world just for you: futuropolis !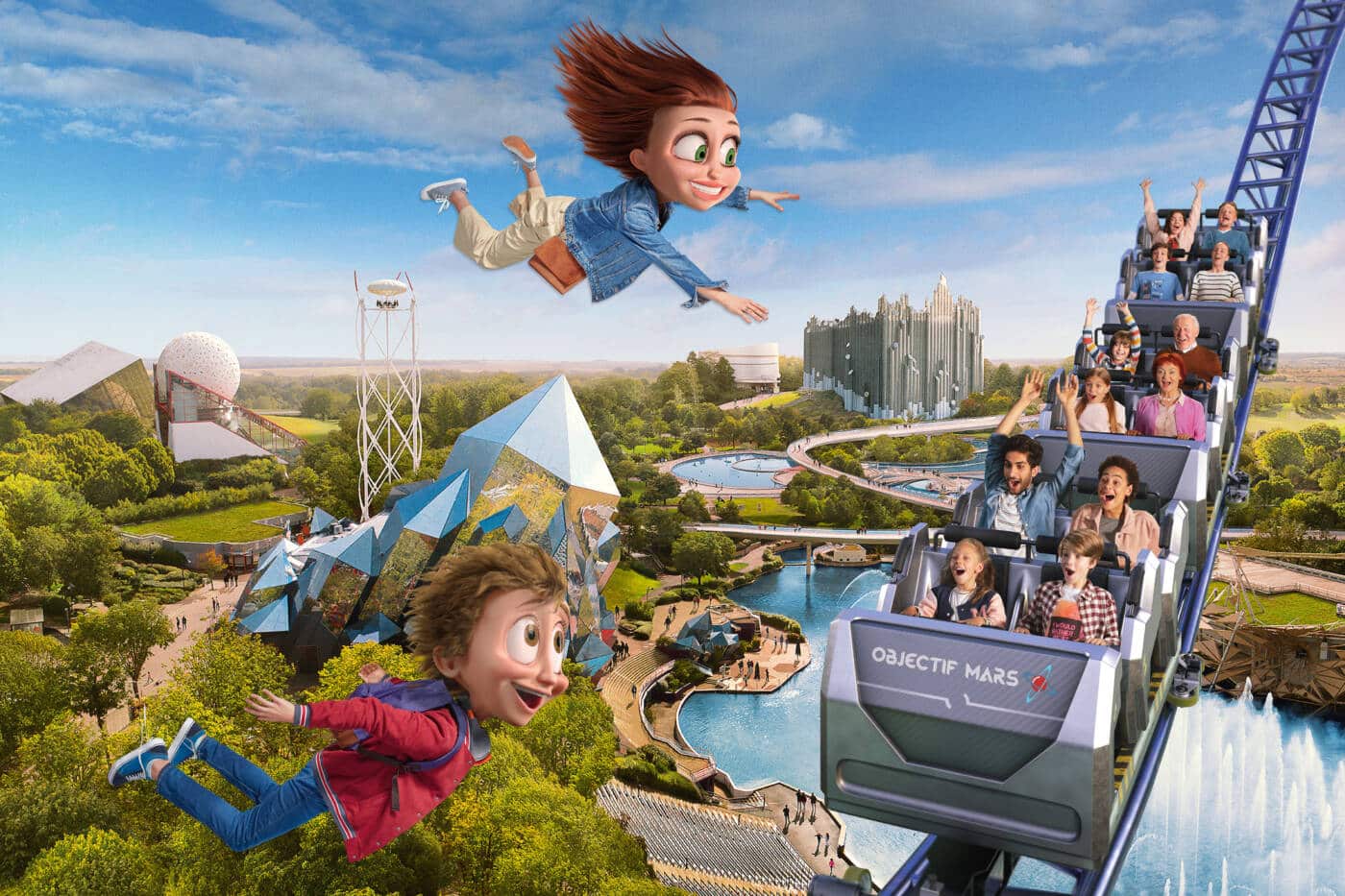 Restaurants and accommodation, for a well-organized stay
To consult…
Our suggestions for activities and visits around the park
Many activities and visits await you around Futuroscope to extend your moments of relaxation and fun. Stock up on ideas with our top 5 family activities geographically close to Futuroscope!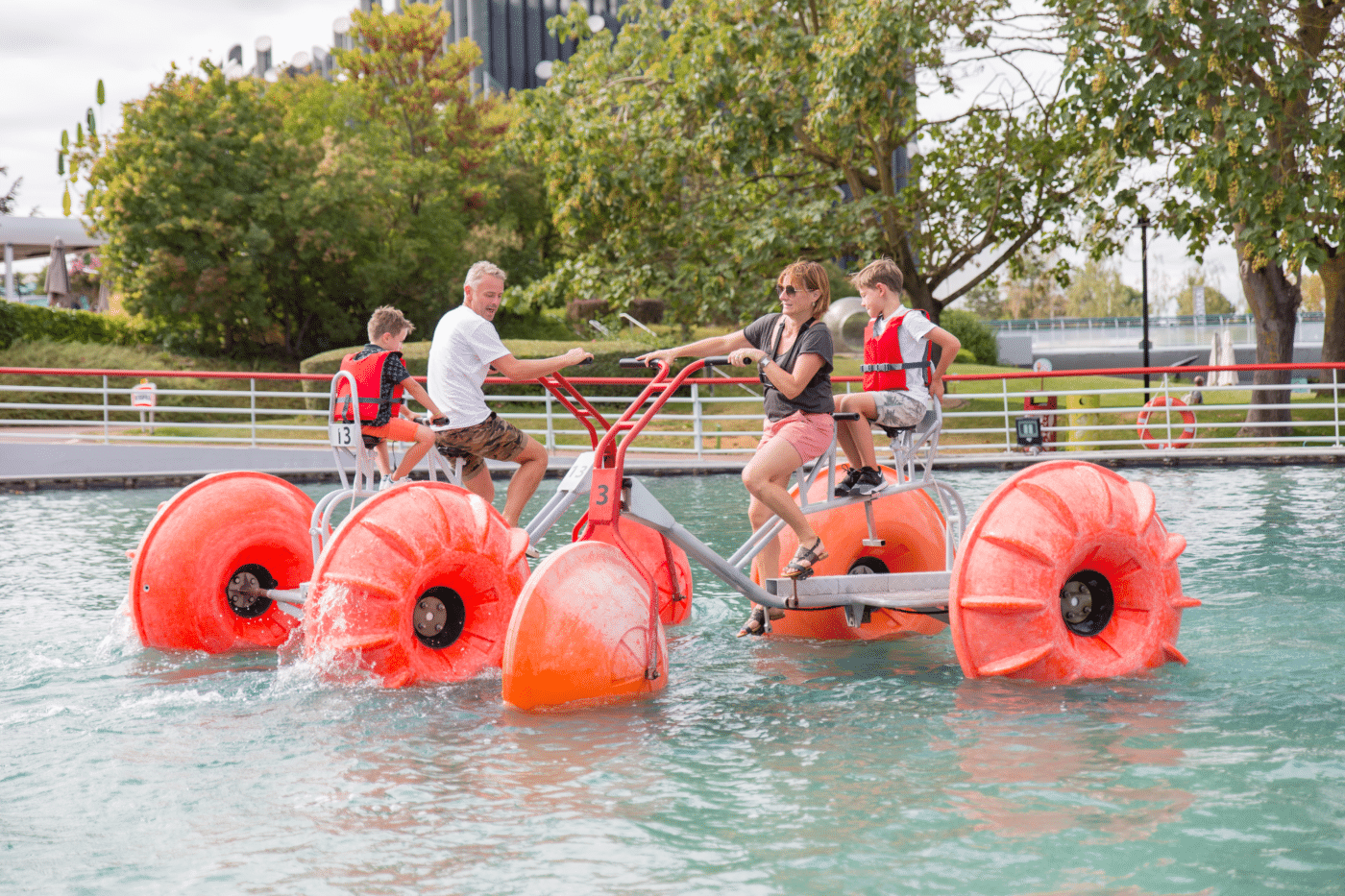 How to come and access the Futuroscope park?
The Futuroscope Park is located in Chasseneuil-du-Poitou, 10 kilometers north of Poitiers. It is easily accessible from thehighway A10, thePoitiers-Biard airport, or by bus throughout the department of Vienne.
Find out more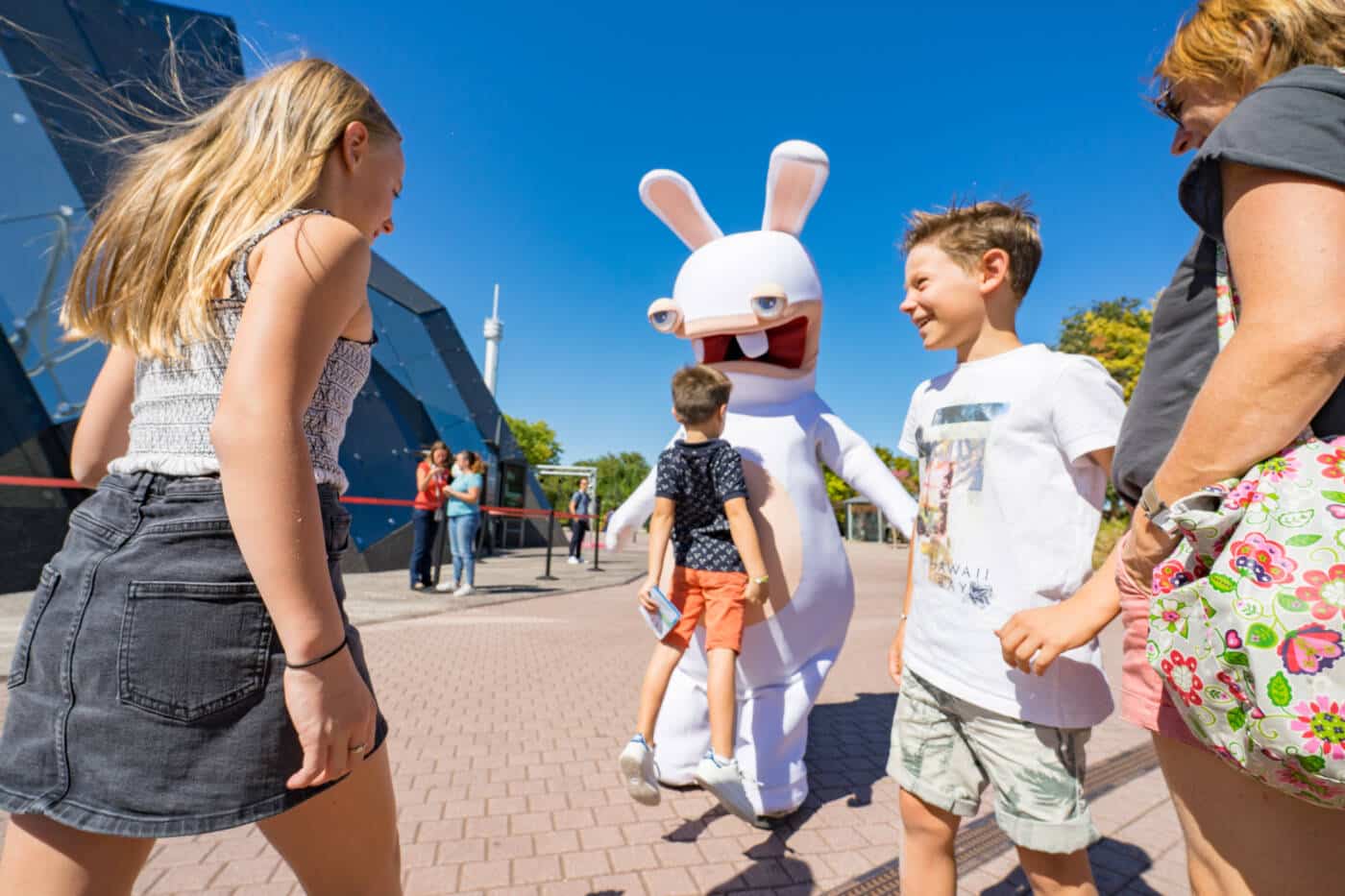 Hours and prices of the park, tips for a stay at a lower cost...
See also…