Outings and unmissable events of the Vienne
La Vienne comes alive over the seasons with its many unmissable festivities. Medieval festivals, shows, concerts, sport, culture, markets… There is something for all tastes and all ages. Let's take a tour of the highlights that make the department vibrate!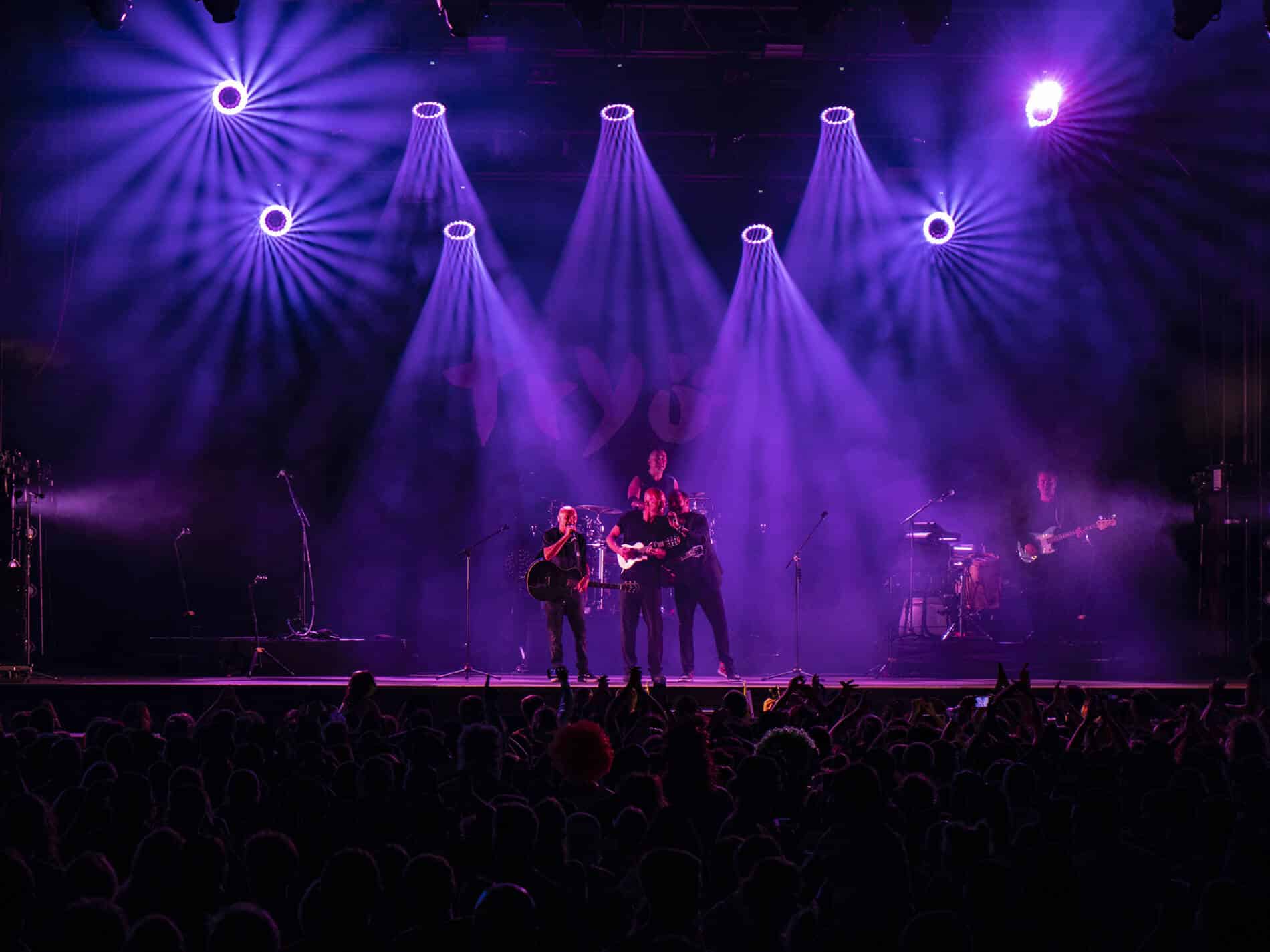 ©
Marion VALIERE-LOUDIYI - AGence Zebrelle
OCTOBER
Expressive Festival
Friday October 6 to Sunday October 8, 2023 – Free
Every year, Poitiers transforms into a true showcase of creativity and artistic expression thanks to the festival The Expressives. In 2023, this emblematic free cultural event takes on a new dimension by taking over the Poitiers Campus of 6 8 in October.
The Big Meal
Jeudi 19 octobre 2023
Participate in this annual event October 19 ! The Grand Repas brings together the inhabitants of the Vienne and visitors around a delicious meal made from local and seasonal products. This year the menu is proposed and developed by the sponsor of the territory of the Vienne, Alban Galpin, chef of the restaurant Lucullus, in Montmorillon.
The Night of the Castles
Friday 27 and Saturday 28 October 2023
During this weekend, some castles open their doors at nightfall to live an extraordinary night experience. Discover heritage treasures by moonlight!
The Women's International Tennis
From the 22 29 2023 October
La Vienne hosts this international tournament for top 100 WTA (Women's Tennis Association) professional players.
Halloween
31 October
Trick or treat ! Halloween It's a party full of thrills: find the calendar of events planned especially for the occasion.
Les Insouciants Circus Festival
December 2023 (dates to come)
The Les carefree festival, organized by the National Circus School of Châtellerault, takes you through the city, under the canvas of the marquee, at the Blossac theater or at the media library in a whirlwind of festivities. An artistic and cultural event not to be missed.
DECEMBER
Christmas Markets
The magic of Christmas invites itself into the Vienne ! find Christmas traditions, local produce markets, animations et gift ideas, various appearances of Santa Claus, during the month of December.
FEBRUARY
Celebrate Valentine's Day!
14 February
Plan Valentine's Day with our selection of charming accommodations, tasty restaurants and activities dedicated to couples. Make way for romance and love!
APRIL
The Gamers Assembly in Poitiers
from March 30 to April 1, 2024
The meeting place for video game fans and neophytes is in Poitiers! Tournaments between players, the family area, costume contests and the novelty village will lead you into this varied and lively world.
Easter Egg Hunts
the 31 mars 2024
The bells arrive and sow Easter eggs in their path! Find the various activities to share with the family and the good places to eat chocolate. And to complete the weekend, would you like some Easter pie with our delicious recipe?
EVER
The Food Truck Festival
From Wednesday 8 to Sunday 12 May 2024
The largest gathering of foodtrucks in France is in the Vienne : dozens of food trucks come together for several days of festival punctuated by concerts. All the cuisine of the world is honored in a festive and jovial atmosphere!
The Poitiers-Futuroscope Marathon
May 2024 (date to be confirmed)
Running and challenge lovers will enjoy running between Poitiers and Futuroscope park : it goes up, it goes down, and it goes up! Four races over two days are offered to give everyone a chance to explore the city while running.
June
500 Ferrari against Cancer at the Circuit du Val de Vienne
From Thursday 30 May to Sunday 2 June 2024
This charity event highlights the Circuit of the Vigeant hundreds of Ferrari cars. All profits are donated to the cancer center of the CHU de Poitiers. A nice initiative to support every year!
The Voice of Rock Festival in Couhé
June 2024 (date to be confirmed)
The frenzied guitar notes of emblematic or local artists are unleashed every year and for several days in Couhé – Valence-en-Poitou. This unmissable event celebrates music through sharing and encounters.
Literary Meetings in Montmorillon
June 2024 (dates to be confirmed) – Free
This event initiated by Régime Desforges (author of La Bicyclette bleue) has been taking place every year for 30 years in the heart of the City of Writing and Book Trades. Literature buffs will love it!
La Gra Bike Racevienne
June 2024 (date to be confirmed)
Rather run "Fid'Garce" (280km) or "Ah bah Couillon" (860 km)? These two bike loops take you independently to explore the cultural and gastronomic heritage of the Vienne !
Jazzellerault Festival in Chatellerault
June 2024 (date to be confirmed): 30 Years of the Festival
For ten days, Châtellerault is tinged with a "jazzy" atmosphere with various concerts, some of which are given by a few international jazz stars!
The Anako Ethnographic Film Festival
June 2024 (dates to be confirmed)
Between Loudun and the Château de Verrière in Bournand, this festival focuses on the last nomadic peoples from around the world. Discover their history through debates, conferences, round tables and screenings of numerous films and documentaries!
Poitiers Festival in the summer
From June 28 to September 9, 2023 – Free
The City of Poitiers organizes events, concerts and other workshops throughout the summer. These are 45 free events which will take place in all areas of the city!
JULY AND AUGUST
Medieval atmosphere in Nouaillé-Maupertuis
July 2024 (date to be confirmed)
Nouaillé-Maupertuis and its charming fortified abbey host several days of festivals from spring to summer! Traditional medieval meal in April, night shows in June and medieval festival in July: a real historical leap in the Middle Ages.
Vagabond Hours Festival
July August 2024: 20th Edition – Free
It is thanks to the hundreds of volunteers that around twenty completely free concerts are organized each year in different towns in the department. Vibrate with pop, rock, reggae and other sounds all summer long!
Medieval Festival of Angles-sur-l'Anglin
July 2024 (date to be confirmed)
Immerse yourself in the time of the Middle Ages, in the heart of one of the Most Beautiful Villages in France and its fortress, between sword fights, ax throwing, dances and banquets.
Over Sound Festival
From Thursday 25 to Saturday 27 July 2024
The charming town of Civray welcomes more than 30 festival-goers each year for several days of music in a good-natured atmosphere, with renowned artists.
Farmers Markets
A holiday must-have: browse the market stalls in search of local specialties and delicacies!
The Lyrical Evenings of Sanxay
August 2024 (dates to be confirmed)
Third manifestation of lyrical art in France: its incredible setting that is the Gallo-Roman theater of Sanxay has a lot to do with it. The incredible acoustics of the place will transport you to the world of opera in all lightness. This summer, find an opera by Mozart, Don Giovanni.
Chauvigny Medieval Festival
Saturday 19 and Sunday 20 August 2023
La medieval town of Chauvigny finds its atmosphere of yesteryear with this leap into the past. Medieval camps, shows and various activities await you.
SEPTEMBER
European Heritage Days
From 16 to 17 September 2023
Rediscover the heritage and its secrets in certain places sometimes closed to the public, during this national event.
The Medieval Fair of Château-Larcher
September 16 and 17, 2023 – Free
The medieval fair of Château-Larcher is two days of celebration as we could have experienced in the Middle Ages. Animations on medieval times, food market, art exhibitions and other surprises will invest the village labeled "Small Cities of Character" with its castle and its green setting.
The Urban Trail in Poitiers
Saturday 2 September 2023
10 kilometers running or walking to explore Poitiers, your back-to-school challenge! Between plateaus, climbs, descents, take the opportunity to observe the city of a hundred steeples, its monuments and pretty streets.
Vineyards, Wines, Hikes
Saturday 2 & Sunday 3 September 2023
Each year, the winegrowers of the Loire Valley honor the wine estates and the wines through around twenty hikes between Nantes and Blois. Two of them are in the Vienne and highlight their delicious wines: AOC Haut-Poitou and AOP Saumur Nord Vienne . Choose one of these two gourmet walks to explore the landscapes, the vineyards, and taste the wines produced on site!